Charli XCX - True Romance (iTunes Deluxe Edition) (2013)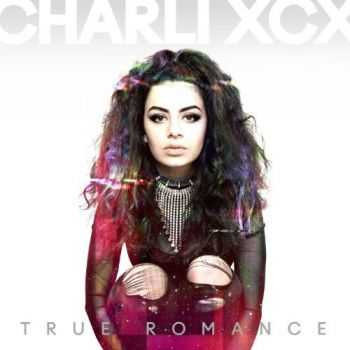 Artist
: Charli XCX
Title Of Album
: True Romance
Year Of Release
: 2013
Label
: Asylum
Genre
: Electronic, Synthpop, Dark-Pop
Quality
: AAC 256 Kbps
Total Time
: 123:31 min
Total Size
: 242 MB
Tracklist:
01. Nuclear Seasons (4:41)
02. You (Ha Ha Ha) (3:08)
03. Take My Hand (4:26)
04. Stay Away (3:48)
05. Set Me Free (3:53)
06. Grins (3:53)
07. So Far Away (3:21)
08. Cloud Aura (feat. Brooke Candy) (2:44)
09. What I Like (3:02)
10. Black Roses (3:28)
11. You're the One (3:15)
12. How Can I (3:55)
13. Lock You Up (3:31)
iTunes Deluxe Edition Bonus Tracks:
14. You (Ha Ha Ha) (BURNS' Violet Cloud Version) (5:04)
15. You're the One (Odd Future's The Internet Remix feat. Mike G) (2:59)
16. You (Ha Ha Ha) (Goldroom Remix) (6:45)
17. Stay Away (T.Williams Remix) (5:18)
18. You're the One (Blood Orange Remix) (4:16)
19. You (Ha Ha Ha) (MS MR Remix) (3:46)
20. Nuclear Seasons (Balam Acab Remix) (4:46)
21. You're the One (Climbers Remix) (3:20)
22. Stay Away (Salem's Angel Remix) (5:01)
23. Nuclear Seasons (Hackman Remix) (4:34)
24. You're the One (Loadstar Remix) (5:03)
25. You're the One (St. Lucia Remix) (4:21)
iTunes Pre-order Bonus Tracks
26. You (Ha Ha Ha) [Lindstrom Remix] (pre-order only)
27. Nuclear Seasons (Night Plane Remix) [Radio Edit] (pre-order only)
28. You (Ha Ha Ha) [Melé Remix] (pre-order only)
29. You're the One (Deadboy Remix) (pre-order only)
Over the course of a few years, Charli has released a series of singles and mixtapes, toured the globe supporting the likes of Coldplay, Santigold, Sleigh Bells and Justice and garnered champions from practically every tastemaker blog and magazine on both sides of the Atlantic. It's hard to believe someone so young could achieve so much. Through it all her main focus has always been on making the best possible album she could. This was made possible by working with some fantastic collaborators who helped hone her vision for a dark, emotional pop record including Ariel Rechtshaid (Usher, Major Lazer, Solange), Patrik Berger (Lana del Rey, Robyn) as well as hotly tipped blog favourites Blood Diamonds and J£zus Millions.
As well as being an artist in her own right, Charli has written and featured on one of the biggest global breakthrough hits of 2012 for Icona Pop. "I Love It" created an absolute frenzy stateside, having blown up all over the world.
Информация
Посетители, находящиеся в группе Гости, не могут оставлять комментарии к данной публикации.