VA - Now That's What I Call Christmas (2013)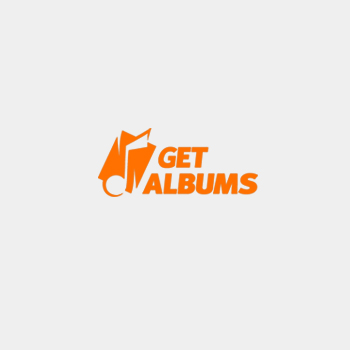 Исполнитель:
VA
Альбом:
Now That's What I Call Christmas
Год выхода: 2013
Страна: USA
Жанр: Pop, Dance, Jazz
Время: 03:35:05
Качество: 320 kbps
Размер: 436 Mb
Треклист:
CD1:
1.John & Yoko And The Plastic Ono Band - Happy Xmas (War Is Over)
2.Mariah Carey - All I Want For Christmas Is You
3.The Pogues feat. Kirsty MacColl - Fairytale Of New York
4.Wham! - Last Christmas
5 Wizzard - I Wish It Could Be Christmas Everyday
6 Slade - Merry Xmas Everybody
7.Chris Rea - Driving Home For Christmas
8.Band Aid - Do They Know It's Christmas?
9.Greg Lake - I Believe In Father Christmas
10.Cliff Richard - Mistletoe And Wine
11.Mud - Lonely This Christmas
12.Boney M - Mary's Boy Child / Oh My Lord
13.Jona Lewie - Stop The Cavalry
14.Shakin' Stevens - Merry Christmas Everyone
15.Elton John - Step Into Christmas
16.Girls Aloud - Not Tonight Santa
17.Paul McCartney - Wonderful Christmas Time
18.Pretenders - 2000 Miles
19.Coldplay - Christmas Lights
20.Gabrielle Aplin - The Power Of Love
CD2:
1.Elvis Presley - Blue Christmas
2.Bing Crosby - White Christmas
3.Andy Williams - It's The Most Wonderful Time Of The Year
4.Dean Martin - Let It Snow! Let It Snow! Let It Snow!
5.Nat King Cole Trio - The Christmas Song (Merry Christmas To You)
6.Doris Day - Winter Wonderland
7.Frank Sinatra - Have Yourself A Merry Little Christmas
8.The Crystals - Santa Claus Is Coming To Town
9.The Ronettes - Sleigh Ride
10.Brenda Lee - Rockin' Around The Christmas Tree
11.The Jackson - 5 Frosty The Snowman
12.Alma Cogan - Never Do a Tango With An Eskimo
13.Kylie Minogue - Santa Baby
14.The Ronettes - I Saw Mommy Kissing Santa Claus
15.The Crystals - Rudolph The Red-Nosed Reindeer
16.The Beach Boys - Little Saint Nick
17.Adam Faith - Lonely Pup (In A Christmas Shop)
18.Dean Martin - Baby, It's Cold Outside
19.Jim Reeves - Silver Bells
20.Burl Ives - O Little Town of Bethlehem
21.Nat King Cole - The Little Boy That Santa Claus Forgot
22.Frank Sinatra - I'll Be Home For Christmas (If Only In My Dreams)
CD3:
1.Johnny Mathis - When A Child Is Born
2.Chris De Burgh - A Spaceman Came Travelling
3.Il Divo - O Holy Night
4.Sinéad O'Connor - Silent Night
5.Bert Jansch - In The Bleak Mid Winter
6.Steeleye Span - Gaudete
7.Mike Oldfield - In Dulci Jubilo
8.Cliff Richard - Saviour's Day
9.Aled Jones - Walking In The Air
10.David Essex - A Winter's Tale
11.East 17 - Stay Another Day
12.George Michae - December Song (I Dreamed Of Christmas)
13.Bing Crosby & David Bowie - Peace Of Earth
14.Mick Hucknall - Happy This Christmas
15.Jethro Tull - Ring Out Solstice Bells
16.The Waitresses - Christmas Wrapping
17.Band Aid 20 - Do They Know It's Christmas?
18.The Weavers - We Wish You A Merry Christmas
19.The Spinners - The Twelve Days Of Christmas
20.Andy Stewart - Auld Lang Syne
21.Abba - Happy New Year
Информация
Посетители, находящиеся в группе Гости, не могут оставлять комментарии к данной публикации.