Giovanni - Feelings (1997)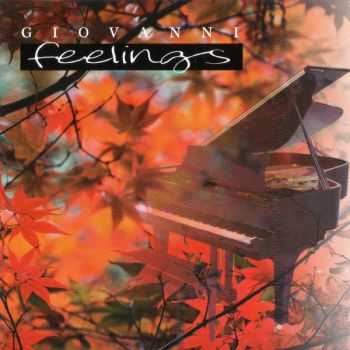 Performer: Giovanni (Marradi)
Album: Feelings
Label: New Castle Records
Catalog #: NCR 5541-2 CD
Style: Instrumental, Easy Listening
Year: 1997
Format: Flac (image + .cue)/ mp3
Bitrate: lossless/ 320 kbps
Covers: in archive
Amount of tracks: 12
Size RAR: ~ 259 MB/ ~ 115 MB
Upload: depositfiles, rusfolder, galaxy
Recovery: 3%
Password: sim-sim

Он родился в Италии, учился в Бейруте. Путешествуя, объездил всю Европу, работая, везде, где только его брали, почти ничего не зарабатывая. В 1984 году он переезжает в Лас-Вегас где начинает свою успешную карьеру музыканта.
While in Las Vegas, Giovanni developed a close friendship with Frank Sinatra that lasted until his death. One day Frank asked me what I wanted out of life. I told him that I wanted to touch people's hearts as he does. He looked straight at me and said, " I know that you'll do it . I can see it in your eyes."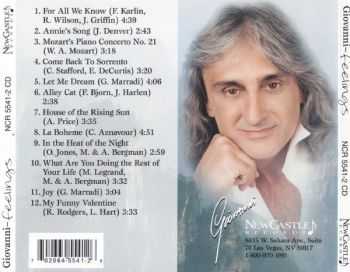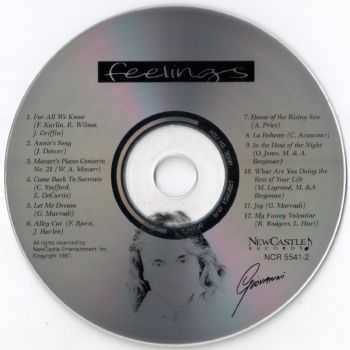 1. For All We Know (4:39)
2. Annie's Song (2:42)
3. Mozart's Piano Concerto No 21 (3:20)
4. Come Back To Sorrento (3:21)
5. Let Me Dream (4:09)
6. Alley Cat (2:39)
7. House Of The Rising Sun (3:36)
8. La Boheme (4:50)
9. In The Heat Of The Night (3:00)
10. What Are You Doing the Rest of Your Life (3:31)
11. Joy (3:04)
12. My Funny Valentine (3:33)
Информация
Посетители, находящиеся в группе Гости, не могут оставлять комментарии к данной публикации.