Scatman John - Take Your Time (1999)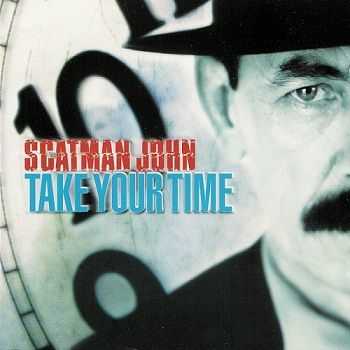 Artist:
Scatman John
Title Of Album:
Take Your Time
Release Date:
1999
Location:
USA
Label:
G.I.B. Music (GIB000952)
Genre:
Jazz-Dance, EuroHouse, Disco
Quality:
FLAC (image+.cue) / MP3 CBR 320 kbps
Length:
45:28 min
Tracks:
12
Total Size:
360 MB / 111 MB (+5%)
Take Your Time
is the fourth and final album by John Paul Larkin. It was his third recording under his stage name Scatman John. It was released on June 1, 1999, six months before his death on December 3; although he suffered from lung cancer through most of the recording, he still managed to record and release the album. The album had four singles released from it. Scatmambo which was used in the German film Love Scenes from Planet Earth. Japan got a double A side single, The Chickadee Song b/w Take Your Time. Take Your Time was issued in European countries, first with a 6 track release then a 4 track release with a memorial caption on the cover after his death. Ichi Ni San was also released as a 3 track single in Europe, proving popular in Germany.
Tracklist:
01. Take Your Time (3:39)
02. Scatman's Dance (3:26)
03. The Chickadee Song (3:27)
04. Take Me Away (3:54)
05. Scat Me If You Can (3:56)
06. I Love Samba (3:45)
07. Sorry Seems To be The Hardest Word (4:59)
08. Ichi Ni San...Go (4:16)
09. Dream Again (3:55)
10. Everyday (3:43)
11. Night Train (3:19)
12. Scatmambo (3:09)
Информация
Посетители, находящиеся в группе Гости, не могут оставлять комментарии к данной публикации.