Shlohmo — Dark Red (2015)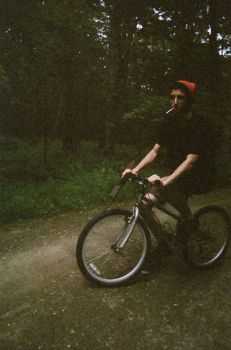 Новатор из Лос-Анжелеса Shlohmo объявил о выходе своего нового альбома "Темно-красный". Музыкант недавноп потерял несколько близких ему людей и боль от утрат он перенес на музыку. Он специально coздал разрушительное и жестокое звучание, что бы вы могли в процессе прослушивания почувствовать хоть что то, даже если это "что то" и не совсем хорошее. В принципе звучание "Темно-красного" можно описать как, если бы Electric Wizard пытался играть r&b, или Boards of Canada встретился с Burzum на берегу реки Стикс.
Tracklist:
1. Ten Days of Falling
2. Meet Ur Maker
3. Buried
4. Emerge From Smoke
5. Slow Descent
6. Apathy
7. Relentless
8. Ditch
9. Remain
10. Fading
11. Beams
зиппи 320
турбо 320
Информация
Посетители, находящиеся в группе Гости, не могут оставлять комментарии к данной публикации.