Enigma - MCMXC a.D. "The Limited Edition" (1991) [LOSSLESS]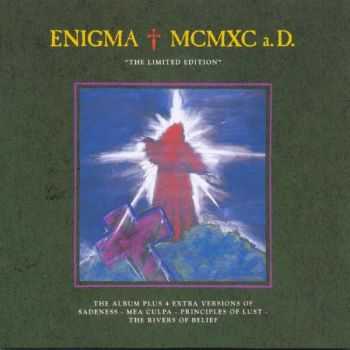 Исполнитель: Enigma
Страна: Germany
Альбом: MCMXC a.D. "The Limited Edition"
Жанр: New Age, Downtempo
Год выхода: 1991
Кол-во композиций: 11 [CD-Rip] VIRGIN RECORDS/262 029 - PM 527/CDVIR 10
Формат: 845 kbps FLAC [image.cue.log. CD scans]
Размер: 369.92 Mb
Файлообменник: RusFolder

Tреклист:
I. The Voice Of Enigma 2'08
II. The Principles Of Lust
II.a Sadeness 4'15
II.b Find Love 4'49
II.c Sadeness [Reprise] 2'48
III. Callas Went Away 4'29
IV. Mea Culpa 4'53
V. The Voice & The Snake 1'45
VI. Knocking On Forbidden Doors 4'27
VII. Back To The Rivers Of Belief
VII.a Way To Eternity 2'19
VII.b Hallelujah 4'15
VII.c The Rivers Of Belief 3'31
VIII. Sadeness [Meditation] 2'43
IX. Mea Culpa [Fading Shades] 6'04
X. Principles Of Lust [Everlasting Lust] 4'50
XI. The Rivers Of Belief [The Returning Silence] 7'04

Matrix / Runout: 786423 2 @ 1-1-2-NL

Download / Скачать:

Информация
Посетители, находящиеся в группе Гости, не могут оставлять комментарии к данной публикации.