Luca Venezia - The Last Defender (2015)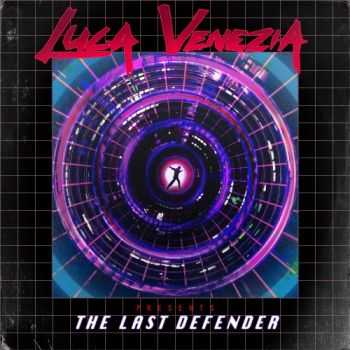 Исполнитель:
Luca Venezia
Страна:
Italy
Альбом:
The Last Defender
Жанр
:
Synth Wave / Outrun
Лейбл
: Dream Catalogue
Год выхода:
2015
Формат:
MP3 CBR 320 kpbs
Размер:
98 МБ
Трэклист:In the classic battle against good and evil, evil wins.

Villains are left ruling the planet and living habits have scorched it to a dry desert landscape, a sprawl of destroyed cities. One vigilante survives the mass genocide of good, and battles in his attempt to bring life back to the world. Ultimately this vigilante discovers there is no civilization anymore, and he is the Last Defender; he walks alone through the heart of the chaos.

Soon the Last Defender is visited by The Rainmakers, an ominous swarm of peaceful, human-like shadows that bring down sheets of gentle rain to Earth. Is this all a hallucination, or will the Last Defender and Earth be saved?

Luca Venezia (aka Drop The Lime & Curses) presents the soundtrack to the obscure and never-released-to-screen motion picture, The Last Defender. Paying homage to classic 80s movie soundtracks, Venezia fuses together the styles of composers such as John Carpenter and Vangelis with a modern production sense, while adding a surrealist dream-like feel to make this album stand out from other retro-style music.
1. Light Becomes Dark (4:40)
2. Free Fall (9:12)
3. She Still Lingers In His Dreams (4:49)
4. Lost In The Gravity Rings (2:42)
5. Venus Crying (3:09)
6. The Rainmakers Arrival (2:48)
7. Nemesis Of The Self (3:24)
8. Hollow Shells (4:04)
9. Dark Becomes Light (4:10)
Download:
Информация
Посетители, находящиеся в группе Гости, не могут оставлять комментарии к данной публикации.