Vhs Glitch - Halloween Strangers (2015)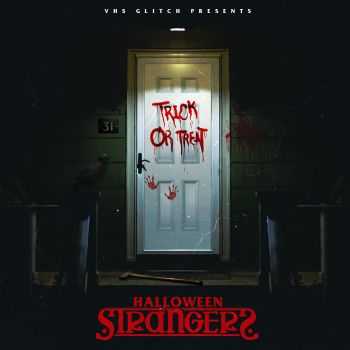 Исполнитель:
Vhs Glitch
Страна:
Japan
Альбом:
Halloween Strangers
Жанр
:
Synth Wave / Outrun / Horror Synth
Лейбл
: none
Год выхода:
2015
Формат:
MP3 CBR 320 kpbs
Размер:
77 МБ
Трэклист/описание:

Since the age of six, the Bundy triplets wanted to have normal lives, just like other children their age. Every Halloween, the three brothers ventured from door to door in their neighborhood asking for candy; they only found disappointment. The neighbors, judgmental of the brothers' lowlife alcoholic parents, ostracized and ignored them.
After years of being treated like strangers in their own neighborhood, the triplets, now seventeen, decided not to take the abuse any longer. They would execute vengeance on those that had wronged them on the day of the year which they had come to hate the most: Halloween
01. Halloween Strangers 04:27
02. Chainsaw Slasher 04:38
03. Bloody Atmosphere 02:10
04. They Are Coming 02:58
05. Escape Or Die 04:02
06. Crime Scene 00:53
07. He Sees You 04:43
08. Until The Last Drop Of Blood 04:29
09. Dead Bodies 03:44
Download:
Информация
Посетители, находящиеся в группе Гости, не могут оставлять комментарии к данной публикации.