ANOHNI — HOPELESSNESS (2016)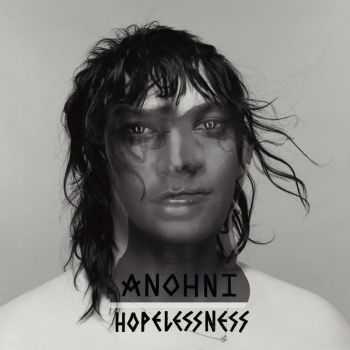 Слушаем долгожданный сольный проект Энтони Хегарти, чей удивительный вокал способен украсить любую музыку, будь то камерный барокко-поп в коллективе Antony and the Johnsons или диско-хаус на первом альбоме Hercules and Love Affair. Несколько лет назад Энтони принял женскую сторону своей трансгендерности и впредь просит обращаться к себе исключительно в женском роде. Проект Anohni намерен показать новую Хегарти - агрессивное электронное звучание, остросоциальная лирика и многообещающий состав продюсеров лейбла Warp - Hudson Mohawke и Oneohtrix Point Never.
Tracklist:
1. Drone Bomb Me (4:10)
2. 4 Degrees (3:51)
3. Watch Me (3:26)
4. Execution (3:38)
5. I Don't Love You Anymore (5:00)
6. Obama (4:11)
7. Violent Men (2:10)
8. Why Did You Separate Me from the Earth? (3:36)
9. Crisis (4:42)
10. Hopelessness (3:54)
11. Marrow (3:01)
rusfolder
turbobit
Информация
Посетители, находящиеся в группе Гости, не могут оставлять комментарии к данной публикации.