Side Liner - Emotional Diving (2006)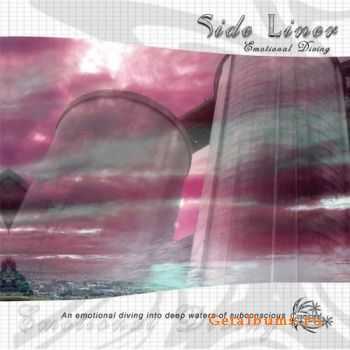 Artist
: Side Liner
Title Of Album
: Emotional Diving
Year Of Release
: 20-03-2006
Label
: Cosmicleaf Records / CLCD04 / CD
Genre
: Ambient / Downtempo / Chillout
Format
: FLAC (tracks)
Quality
: Lossless (VBR 919kbps)
Total Time
: 69:07 min
Total Size
: 434.31 MB
Tracklist:
01. Morning Dewdrops 07:07
02. Screaming Tears (Zero Cult Remix) 07:54
03. Emotional Diving 07:12
04. Something Beautiful (Is Out There Mix) 07:01
05. Drawing my Life 06:08
06. Sehnsuncht (feat. D Batistatos) 05:21
07. Haunted Thoughts (Cydelix Remix) 05:12
08. Memories 07:54
09. Transparent Thought (Remix for Percussion Bullet) 07:44
10. Something Beautiful (Arcane Trickster Remix) 07:34
Release Notes
An emotional diving into deep waters of subconscious! The diachronic sound
environment of this release is dedicated to memories that keep us warm and
acompany us in our lives through to the future. Memories that make us laugh or
be nostalgic, that make us try for creating a promising future for the new
generations.
This debut album includes also remixes & co-productions from label artists
auch as Zero Cult (also release through Yellow Sunshine Explosion/Millennium),
Cydelix, D.Batistatos, Percussion Bullet & the Australian artists Arcane
Trickster from Tempest Recordings (also releases through Cosmicleaf, Equinox,
Green Ant, Earthcore).
Except from the chill spaces you will also discover one progressive
influenced track remixed by Side Liner. "Transparent Thought" from the
upcoming duo -Percussion Bullet- . This track will first be released on the
Percussion Bullet's debut album "Future Accommodation" through Unicorn Music
inside this album you are able to also find the track "walk away" in chill
out/breaks remix from Side Liner.
Информация
Посетители, находящиеся в группе Гости, не могут оставлять комментарии к данной публикации.