Xerxes - Selected Works: Jørgen Bryde (2009)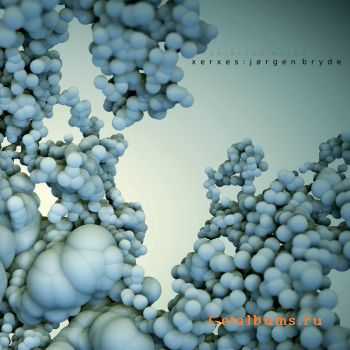 Artist
: Xerxes
Title Of Album
: Selected Works: Jørgen Bryde
Year Of Release
: 24-12-2009
Label
: Xerxes
Genre
: Ambient / Chillout / Downtempo
Format
: mp3
Quality
: 320 kbps
Total Time
: 57:13 min
Total Size
: 129 MB
Tracklist:
1. Kristian Linna - Frozen 04:40
2. Eventyr (Intro) 03:39
3. Jørgens Theme 08:49
4. Blessed 04:03
5. The Day We Met 03:40
6. Picture of Her 04:50
7. Eventyr (Main) 04:16
8. X-Rayed 03:18
9. Deja Vu 02:22
10. Siberia 02:33
11. Upperhand 02:40
12. Modulating Gaia 12:23
This one is personal. Jørgen is one of my best friends in life. He has cancer of the worst kind possible. We were childhood friends and he taught me a lot about music and how to listen to it properly. He has a wonderful sense of humour that is impossible to explain. We spent some years apart as I travelled overseas and worked outside of Norway. One day we met at the local pub and I asked him to join me for a concert in Riga. He thought about it for about 20 seconds and said "yeah! ofcourse!". This really sums up how Jørgen is as a person. The word "no" is not in his vocabulary. Without a doubt, he is one of the most kind and understanding people I have ever met. I am proud, happy and very secure when I say that Selected Works : Volume 4 is dedicated with all my heart to Jørgen - and I wish him the very best for the years to come.
Информация
Посетители, находящиеся в группе Гости, не могут оставлять комментарии к данной публикации.