Natalie Marchenko - Disco Gang (2012)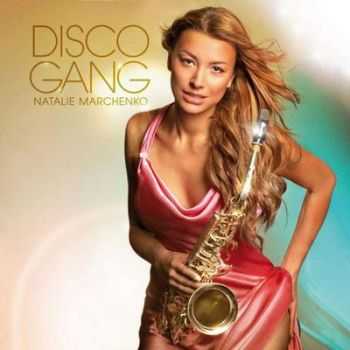 Исполнитель:
Natalie Marchenko
Альбом:
Disco Gang
Год выхода: 2012
Страна: Europe
Жанр: Deep House, Downtempo, Jazz
Качество: 320 Kbps
Размер: 225 Mb
Треклист:
01. Disco Gang (Album Intro)
02. Ladies Night (Ministry of Funk's Prelude Sound Mix)
03. Lily Was Here (Dave Sinclair Day'N'Nite Mix)
04. Menealo (Starborn Electro Latino Edit)
05. Baker Street (Destination Calabria Edit)
06. Going Back to My Roots (Foundation Rich In Paradise Mix)
07. Careless Whisper (Soulshifters House Rework)
08. Lamborghini (Summer of Love) [Paul Guetta Uplifiting Funhouse Edit]
09. Hijo de la Luna (Juan Padilla Chillout Dub)
10. License to Chill (Matthew Kramer Pacha Sax Lounge Mix)
11. Esperanto (Joey Flores Groove Mix, Pt.2)
12. I Kandi (Hed Gang Remix)
13. From Dusk Till Dawn (From Moscow to Munich Mix)
14. Last Night a DJ Saved My Life (Miami's All Fedde Up Vocal Dub)
15. Lady (Hear Me Tonight) [RFN Stardust Bonkers Remix]
16. Sax On the Beach (Kenny Fontana's G-Spot Mix)
17. Ibiza Sunrise (Lounge Dub)
18. Careless Whisper (Loungaholic Original Mix)
19. Infinity (Sax Sounds of the Universe Edit)
20. Bakerstreet (Alex Twister Extended Club Mix)
21. Menealo (Starborn Electro Latino Extended)
Информация
Посетители, находящиеся в группе Гости, не могут оставлять комментарии к данной публикации.