Soulful House (Twisted Remixes & Disco Sounds) (2012)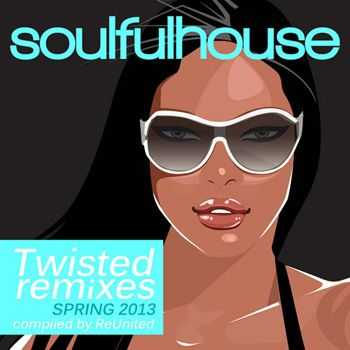 Artist:
VA
Title Of Album:
Soulful House (Twisted Remixes & Disco Sounds)
Year Of Release:
Octiber 1, 2012
Label:
Lifted House
Genre:
House, Deep House, Soulful House
Quality:
mp3 | Stereo
Bitrate:
320 kbps | 44.1 Khz
Total Time:
01:51:12
Total Size:
267.89 mb
Tracklist
---------
01. Someone Like You (Original) - Soulmagic
02. Closer Than Close (Schwarz & Funk Classic House Mix) - Rosie Gaines
03. Just Be Good to Me (feat. Angelina) [Robs Latin Breeze Mix] - Angelina
04. Is This Love (feat. Erann) [Deeper People Remix] - Erann
05. You (feat. Benjamin Broderick) [Benjamin Led & Rothmann Remix] - Meshach Broderick
06. I AM (Jesse Funk's Lost in Space Dub) - Camille Jones
07. Flowing Over (feat. Clara Sofie) [Delicious Ibiza Remix] - Clara Sofie
08. Missing (Matt Early Sunset Mix) - Deeper People
09. Sing It Back (Sidelmann Funkelectric Mix) - ReUnited
10. Any Love (feat. Sherell Mckenzie) [Scandall Sunset On Ibiza Remix] - Sherell McKenzie
11. Pasilda (Atfc Remix) - Afro Medusa
12. Blue Skies (feat. Dragonfly) [Scars & Deelaa Soulful Remix[ - Dragonfly
13. Get Out of That Beat (Rural's Midnight Flower Mix) - Physics
14. At the Barbae - Shazz Man
15. I Still Hate Hate (Santiga Original Mix) - Razzy Bailey
16. Dazing - Out Of Sight
17. In the Name of Love (Shazz Man Lounge Mix) - Ida Corr
Информация
Посетители, находящиеся в группе Гости, не могут оставлять комментарии к данной публикации.