Firmament - Chill At Night Sessions №1 (2013)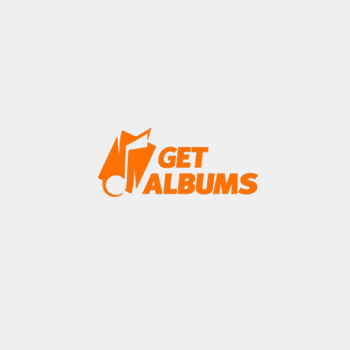 Исполнитель:
VA
Альбом:
Chill At Night Sessions №1
Стиль:
Chillout, Ambient
Дата:
07.02.2013
Формат:
MP3
Качество:
320 kbps
Продолжительность:
152:00
Размер:
~ 350 Mb
Треклист:
1.Reunited - Sun Is Shining
2.Bissen - Mohegan Bluffs (Chillout Mix)
3.Blank & Jones with Jason Caesar - Hideaway
4.Sunlounger feat. Zara - Lost (Chillout Mix)
5.Sunlounger feat. Inger Hansen - Breaking Waves
6.Bryan Milton - Sunny Day (Original Mix)
7.Benny Bennasi - Hit My Heart (YoGee chillout remix 2012)
8.The Fusion & Jane Maximova - Behind Rain Waves (Chillout mix)
9.Aerosoul Feat. John Ward - Time Is By Your Side (Armenian Soul Remix)
10.Benya feat. Penny Nixon - Serendipity (After Meridian & Dave Costa Remix)
11.Deepest Blue - Deepest Blue (Jon Hopkins Mix)
12.Dinka - Wuthering Heights (Tribute To Enigma Mix)
13.Dinka - Campfire (Original Mix)
14.Passenger 10 - Tournament (Original Mix)
15.Agnelli & Nelson feat. Aureus - Holding On To Nothing (Ambient Mix)
16.Szeifert vs. Krash – 100 Miles From Home (Chill Out Remix)
17.Above & Beyond feat. Richard Bedford - Thing Called Love (Mike Shiver vs. Matias Lehtola Acoustic Remix)
18.Red Dance 2 Chill- Angel (Simply the Best Guitar Mix)
19.Josh Gabriel presents Winter Kills - Oaklahoma Town (Album Mix)
20.Sunlounger feat. Antonia Lucas - Beautiful Night
21.EDX - Warped Minds (Original Mix)
22.Chicane - Barefoot
23.Art Inc-Continent (Mark Van Rijswijk's Downtempo Remix)
24.Apple & Stone - Lost
25.Patrick Kelly - Guiding Light
26.Delerium ft. Sarah Mclachlan - Silence (Michael Woods Remix)
27.ATB - Be Like You (feat. JanSoon)
28.Kansai - Remember This Night (Chill Out Version)
Информация
Посетители, находящиеся в группе Гости, не могут оставлять комментарии к данной публикации.