VA - Rise Of The Butterflies (Compiled by Miss Butterfly) (2013)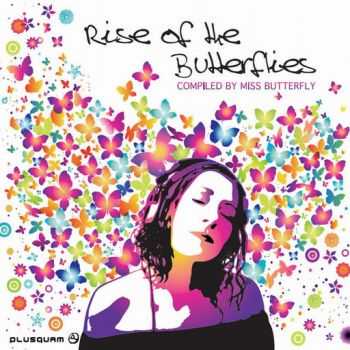 Artist
: VA
Title Of Album
: Rise Of The Butterflies
Year Of Release
: 2013
Label
: Plusquam Records
Genre
: Downtempo, Ambient, Psytrance, Progressive Trance
Quality
: 320 / FLAC
Total Time
: 153:39 min
Total Size
: 327 / 968 MB
Tracklist:
CD 1 - Chill Out
01. Suduaya – Shamanic Light feat Amin
02. Chronos – Lifelong Trip
03. Tripswitch – Bones
04. Klangrausch – Nilevoices
05. Sergio Walgood – Looking Glass
06. Alwoods – Spacequake
07. Landswitcher – Deep Signal From A Land
08. Stefan Torto – Artificial Pulse
09. Cabeiri – Galactic Brother
10. Karuna – Purple Lights
CD 2 - Progressive Psy
01. Aioaska & Miss Butterfly – A Sphere Of Love
02. Aiodaya – Fata Morgana
03. Elegy – Deep Blue Sea
04. Funky Dragon & DJane Betty – 7 Eleven
05. Lupin – Trancemorfosis
06. Sunstryk – Strawberry Blood
07. Xshade & Loopstep – Specific Element
08. Hux Flux & DJane Gaby – Blind Vision
09. InnerSpace – ReTransFormation
The Double CD reflects her own musical sets as DJane when she started her first steps within Chillout and moved forward to progressive and full-on psytrance.
With her tasteful and sensitive way of picking tracks for this project she created a beautiful and stunning release featuring high-class artists like Tripswitch, Chronos, Suduaya, Alwoods, Stefan Torto, Cabeiri, Sergio Walgood to name a few for Chillout and continues with names like Aioaska and Miss Butterfly, Funky Dragon, Sunstryk, Hux Flux, Elegy, Innerspace, Xshade and Loopstep and Aiodaya for the psytrance cd.
So don't miss that fantastic musical gem for your DJ Stash or private home collection. It is the best start to begin the new year!
Информация
Посетители, находящиеся в группе Гости, не могут оставлять комментарии к данной публикации.