VA - Sunset in Asia (Ethnic Buddha Zen Bar Chillout Lounge) (2013)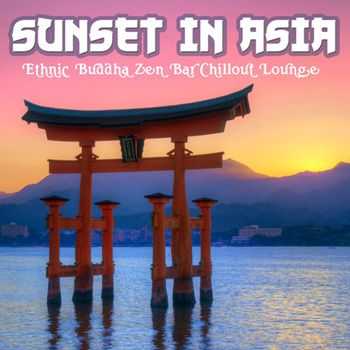 Artist:
VA
Title Of Album:
Sunset in Asia (Ethnic Buddha Zen Bar Chillout Lounge)
Year Of Release:
March 9, 2013
Label:
Ragimusic
Genre:
Lounge, ChillOut, Easy Listening
Quality:
mp3 | Stereo
Bitrate:
320 kbps | 44.1 Khz
Total Time:
02:07:58
Total Size:
324.89 mb
Tracklist
---------
01. Tantra Café (Sacred Spirit of Love Mix) - Aakarshan
02. Bali Sunrise Temple Ritual (feat. Xyloto) [Buddha Gamelan Relax Mix] - Anklung Mylo
03. Goodbye My Love (Sunset Bangarang Mix) - Kamasutra Girl
04. Indian Rain (Bansuri Flute Chill Mix) - Sven Andersson III
05. Free Tibet (Himalaya Meditation Enigma Mix) - Mandala Hindu
06. From India to Asia (Buddha Cafe Bar Zen Mix) - Taj Ravin
07. Nine Books (Prism Sky Piano Mix) - Asia Suite Trio
08. Bali Sunset Chill Dreams (Buddha Beach Lounge Shortplay Mix) - Ragi Ravin
09. Satyam (Best of Buddha Bar Mix) - Bangalore Masters
10. Singapore Sling (Summer Beach Mix) - DJ Lounge del Mar
11. Java Moonlight (Big Buddha Mix) - The Bali Chill Island
12. Love Will Survive (Instrumental Mix) - Sweet Velvet
13. Voyage to India (Buddha Sunset Del Mar Vocal Mix) - Ragi
14. Stardust Over Asia (Zen Cafe Garden Nightmix) - Shakrag
15. Samota (Chop Suey Mix) - Lotus Style Cult
16. Fading Time - Hirudo
17. A Dream Under Your Star (After Dark Soleil Mix) - Stardust Alchemy
18. Buddha in the Lounge (Bar Cafe Night Mix) - Moonflower
19. The Lazy Song - Harvest Bliss
20. Forgotten Sun (Electric Wonderland Mix) - Hirudo
21. Breath of Life (Yoga Mix) - Blue Crisp
22. Where Do We Go (Buddha Chillout Bar Mix) - Asian Dub People
Информация
Посетители, находящиеся в группе Гости, не могут оставлять комментарии к данной публикации.