VA - Indian Chill Lounge (Finest Chillout & Relaxed Bar Music) (2013)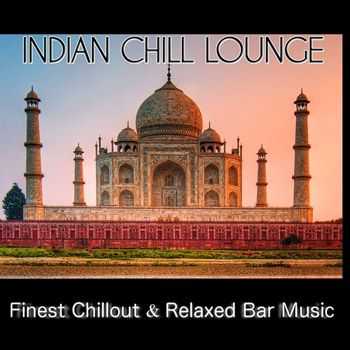 Artist:
VA
Title Of Album:
Indian Chill Lounge (Finest Chillout & Relaxed Bar Music)
Year Of Release:
March 15, 2013
Label:
4-Elements-Records
Genre:
Lounge, ChillOut
Quality:
mp3 | Stereo
Bitrate:
320 kbps | 44.1 Khz
Total Time:
01:21:04
Total Size:
209.08 mb
Tracklist
---------
01. Sunset in Delhi (Bollywood Mix) - Soundloungers
02. New Heaven-Old Gods (Cafe vs. Chai Tea Mix)) - Dragon Kingdom
03. Mumbai At Night (Pearls of Mare Mix) - DJ Rhami Khan and the Shake People
04. Serenity Moves (Relax Your Mind Mix) - Blank Division
05. Elements of Nature (Light of the Bar Mix) - Soho Travelers
06. Crystal Time (Harlem Mix) - Retro Chillerz
07. Inception of Life (Birdy Monster People Mix) - Ms. Jones and the Fireflies
08. Washed Sins (Lindsey Loves Lions Mix) - Random Thinking
09. Magic and Spirit (Chill in the Club Mix) - Gold Fools
10. Life of the Tiger (Pi Enigma Mix) - Electric Mist
11. Flower - Flower (Chillout Mix) - Me-Lounge
12. Sleepless Eyes (Beyond the Beach Mix) - Unchained Bars
13. 1001 Nights (feat. Fairy) [Harder But No Punk Mix] - Peacefull Souls
14. Diamonds of India (Lost and Found Mix) - Skyraiders
15. Follow Rivers (Li La Finger Mix) - Timejumpers
Информация
Посетители, находящиеся в группе Гости, не могут оставлять комментарии к данной публикации.