VA - Monaco V.I.P. Lounge (Luxury Lifestyle Chillout del Mar) (2013)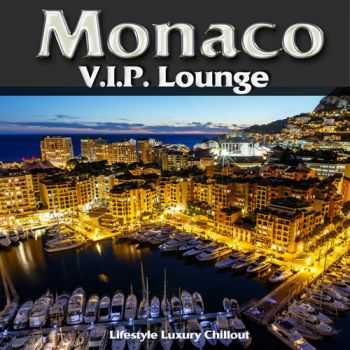 Artist:
VA
Title Of Album:
Monaco V.I.P. Lounge (Luxury Lifestyle Chillout del Mar)
Year Of Release:
March 16, 2013
Label:
Ragimusic
Genre:
Lounge, ChillOut
Quality:
mp3 | Stereo
Bitrate:
320 kbps | 44.1 Khz
Total Time:
01:51:41
Total Size:
285.29 mb
Tracklist
---------
01. Let Me Be Your Fantasy (La Nuit Voyage Mix) - Jazz L'amour
02. Any Time Any Place (Smooth Jazzy Bar Mix) - Swingarette
03. Something (Geronimo Chillout Mix) - Lounge Aura
04. Le grand crome (Monte Carlo Love 2 Air by Night Mix) - Nouvelle Roux
05. We Found Love (feat. Dione) [Wish You Were Here Mix] - Princess of Lounge
06. Lonley (Viva La Vida Lounge Mix) - Major Minus
07. One Last Look (feat. Lemongrass Groovers) [No Coldplay On the Beach Mix] - Blue Lagoona
08. Mon rêve mystique (French Cafe Chillout Mix) - Sweet Velvet
09. Warm Winter (feat. Peter Gotye) [Sting of Paradise Sunset Mix] - Soleil Fisher
10. Easy Come Easy Go (Into the Silence Mix) - Funky Juice Trio
11. Numero Deux (Wild At Heart Mix) - Blue Motion Control
12. Silent Story in Her Eyes (Love Me Do Mix) - Atrium
13. La fleur de la musique (Loca People Mix) - Monolounge Roudette
14. Au clair de la lune (feat. Rainfairy) [Vocal Lounge Mix] - Pathétique
15. Lights Down Low - Melounge
16. Shine So Bright (feat. Tracey Nelson) - La Belle History
17. La Musique - Monique Bon
18. La mer se calme (Original Lounge Mix) - Moon de Lounge
19. Porqoui pas (Costes Hotel Club Bar Mix) - Soleil Fisher
20. A Little Lazy Morning in Paris (French Kissinstrumental) - Night Loungers
21. Je t'aime (I kissed a girl chillout del mar mix) - French Kiss Loungers
22. La valse d'amelie (Chillout tribute to yann tiersen) - Alain Paris
Информация
Посетители, находящиеся в группе Гости, не могут оставлять комментарии к данной публикации.