Cafe Buddha Beat - Tantra Chill Out Ibiza (2012)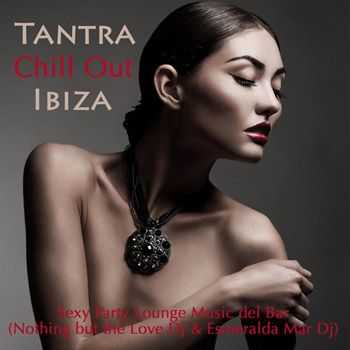 Artist:
Cafe Buddha Beat
Title Of Album:
Tantra Chill Out Ibiza - Sexy Party Lounge Music del Sensuality Bar compiled by Nothing but the Love Dj & Esmeralda Mar Dj
Year Of Release:
November 7, 2012
Label:
Equilibrium
Genre:
Ambient, Lounge, ChillOut
Quality:
mp3 | Stereo
Bitrate:
320 kbps | 44.1 Khz
Total Time:
03:09:37
Total Size:
480.54 mb
Tracklist
---------
01. Any Time
02. Sexy Beat (Lounge)
03. Dance of Fire (Chill Out Erotic Sounds)
04. A Beat from Heaven
05. Winter Party (Lounge Music)
06. Beautiful Place
07. Black Moon (Lounge)
08. Let's Go (Chillout Music Mix)
09. Sexy Chill (Erotic Music)
10. El Ritmo (Sexual Healing Music)
11. Not Alone
12. Copacabana (New Years Party Music)
13. Killing me Sofly (Elektronische Musik)
14. Love Boat (Beach House Music Remix)
15. Chill Out Dream
16. Puerto Escondido (Musica Electronica)
17. Sweet Kiss (Lounge Bar Music)
18. A New Boy (Pole Dance Music)
19. Para Cincuenta Noches (Sombras de Chill Out feat. Big Grey Dj)
20. Titanium House (Tantra Lounge Musik)
21. The Lounge (Erotic Music Bar)
22. Enjoy Beat (Elektro Party Musik)
23. Believe (Sexy Songs)
24. Amarantine
25. Chillout Club (Tantra Massage Music)
26. Stay Hungry (Inspirational Music)
27. Wonderful World
28. Old Rain (Tantric Chill Lounge Sensation)
29. Psychedelic Games (Sex Music Original Mix)
30. Cocktail Lounge
31. Party Time (Sexual Stimulation, Background Music)
32. Completely Lounge
33. Sexy Curly Girl (Sexy Music)
34. Orange Light (Porn Music)
35. Electro Dream
36. Erotica (Making Love Music)
37. Phenomena (Lap Dance Chill Out Remix)
38. Ghost of the Night
39. Saturday Night Fever (Chill Out Dinner Music)
40. Tantra Chill (Essential Chill Out Music)
Информация
Посетители, находящиеся в группе Гости, не могут оставлять комментарии к данной публикации.