VA - Buddha Lounge, Vol. 3 (Yoga Cafe and Chillout Bar Sessions) (2013)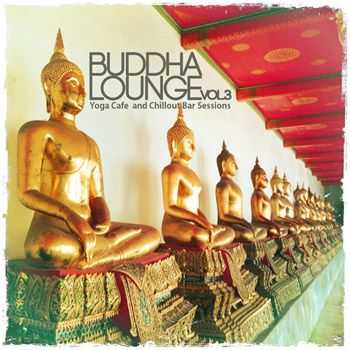 Artist:
VA
Title Of Album:
Buddha Lounge, Vol. 3 (Yoga Cafe and Chillout Bar Sessions)
Year Of Release:
July 19, 2013
Label:
4-Elements-Records
Genre:
Downtempo, Lounge, ChillOut
Quality:
mp3 | Stereo
Bitrate:
320 kbps | 44.1 Khz
Total Time:
01:19:09
Total Size:
190.83 mb
Tracklist
---------
01. Morning Chant (Counting the Stars Mix) - Time Blazer
02. Melancholic People (Bargrooves Mix) - Dutchman Delight
03. Without Love (David vs. DJ Pop Love It Mix) - Odd Diamonds
04. Pure (White Noise Mix) - Ms. Jones and the Fireflies
05. One Republic of Visions (Lose Your Mind Mix) - Candle and Sun
06. Empire of Sunlight (Take Back the Night Edit) - Capital Sound
07. Inside Nobodys Soul (Holy Grail Edit) - Ambient and the World Outside
08. Slowmotion (A Reason to Shop in Pink Mix) - Off The Road
09. Singing Tears (I Need You Love Mix) - Laserworld
10. Invisible Girl - Emma Jungle
11. Let Me Be a Fantasy (Paul and Louise Van Mix) - Wave Chasers
12. Borders of Your Mind (Non Electric Mix) - Innocents and Other Sins
13. Buddhas Dream (Relaxed Del Mar Cut) - Fashion Collection
14. Elements of Nature (Light of the Bar Mix) - Soho Travelers
15. Soul Shine (Ibiza Chillout Cafe Mix) - Jessie goes to Bali
Информация
Посетители, находящиеся в группе Гости, не могут оставлять комментарии к данной публикации.