Joker - The Vision (2011)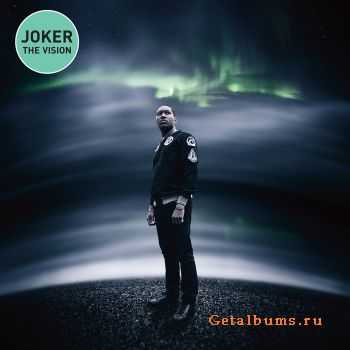 Artist
: Joker
Title Of Album
: The Vision
Year Of Release
: 31.10.2011
Genre
: Dubstep / Electronic
Label
: 4AD
Catalog #
: EAD 3131A
Quality
: V0 Kbps
Tracks
: 12
Time
: 51:41 min
Size
: 106 MB
Tracklist:
1. Intro
2. Here Come The Lights (feat. Silas)
3.Tron
4. The Vision (Let Me Breathe) [feat. Jessie Ware]
5. Milky Way
6. Level 6 (Intelrude)
7. My Trance Girl
8. Lost (feat. Buggsy & Otis Brown)
9. On My Mind (feat. William Cartwright)
10. Back In The Days (feat Buggsy, Shadz, Scarz, Double)
11. Electric Sea (feat. Jay WIlcox)
12. The Magic Causeway (Joker & Ginz - Outro)
Информация
Посетители, находящиеся в группе Гости, не могут оставлять комментарии к данной публикации.