Makoto - Souled Out (2011)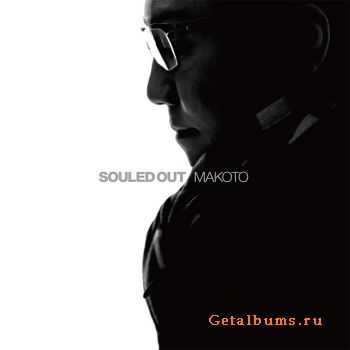 Artist
: Makoto
Title Of Album
: Souled Out
Year Of Release
: 10-10-2011
Genre
: Drum & Bass / Liquid Funk
Label
: Human Elements
Catalog #
: HE 002CD
Quality
: 320 Kbps
Tracks
: 15
Time
: 62:33 min
Size
: 138 MB
Tracklist:
1. Prelude
2. Magic Hour
3. Tower Of Love feat. Paul Randolph
4. Girl I'm Running Back 2 U feat. Christian Urich
5. Keep Me Down feat. Angela Johnson
6. In Between
7. Hi-Tech (Interlude)
8. Woe feat. Deeizm
9. Turning Points
10. Untold (Remix) feat. Deeizm
11. Bubbles
12. You've Got Sumptin' feat. Paul Randolph
13. Flight Time feat. Root Soul
14. Travel (Interlude)
15. Room Enough feat. Cleveland Watkiss
'Souled Out' is a collection of various genres and styles, high-lighting Makoto's incredible diversity and skill. 'Souled Out' explores the genres he loves while showcasing his flair as a modern drum&bass artist in an accessible and contemporary way.
Информация
Посетители, находящиеся в группе Гости, не могут оставлять комментарии к данной публикации.