Dubstep From Evolinte Vol.25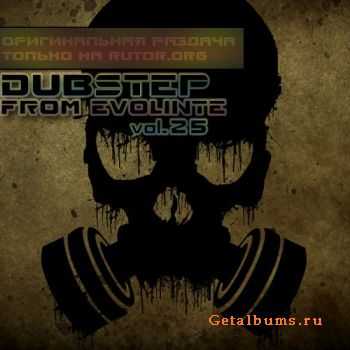 Исполнитель
: VA
Альбом
: Dubstep From Evolinte Vol.25
Жанр
: Dubstep, Drumstep
Дата выхода
: 2011
Битрейт
: 320 kbps
Размер
: 300 mb
Треклист
:
01.1uP - Kung-Fu Shuffle
02.Ajapai - Bounce
03.Alex Mind & Sue Cho - Deeply Into You (Callum B Remix)
04.Barron - Metamorphosis (Ft. Magmatic)
05.Davr - Ruckus
06.Davr - The Worst
07.DEV - In the Dark (Point.Blank Remix)
08.Dirt Monkey - Jelly
09.DKS - Let It Go
10.Downlink & Vaski - The Scientist
11.Evol Intent & Ewun & Vicious Circle - Odd Number (Bare Remix)
12.Fast Foot feat. MC Cyanide - You're Dead (Figure Drumstep Remix)
13.Figure - Beetlejuice
14.Figure - Boogie Man (Oblivion Remix)
15.Figure - Boogie Man
16.Figure - Leather Face (Captain Panic! Remix)
17.Getter - Carnage
18.J.Rabbit - Hello Stan
19.Kid Sister - Pro Nails (Rusko Remix)
20.Kreayshawn - Gucci Gucci ( Helicopter Showdown & IB Remix )
21.Le Castle Vania - Awake (J.Rabbit Remix)
22.Maksim & Filth Collins & Kurk Kokane - Break Up (VIP)
23.Martin Solveig - Hello (ENiGMA Dubstep Remix)
24.Mashur - Phoenix
25.Ogonek - Not My Type feat. Joanna Syze (Balkansky remix)
26.Ozma - Galaxy Peep
27.Ravager - Deadly Cosmic Rays
28.Squarzan - Darkness (Mark Instinct Remix)
29.The Damn Bell Doors - Kill All Bastards
30.Zeds Dead & The Killabits - Bassmentality (Figure Drumstep Remix)
Информация
Посетители, находящиеся в группе Гости, не могут оставлять комментарии к данной публикации.