Taprikk Sweezee - Repolyx (2011)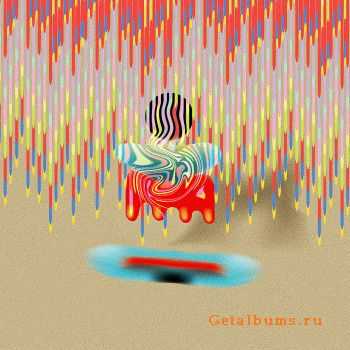 Artist
: Taprikk Sweezee
Title Of Album
: Repolyx
Year Of Release
: 2011-10-24
Genre
: Electronic / Soul / Dubstep / Grime
Label
: Error Broadcas
Catalog #
: EBCTP005
Quality
: 320kbps/44.1kHz/Joint-Stereo
Tracks
: 12
Time
: 45:03 min
Size
: 103,3 MB
Tracklist:
01) (03:09) Eating At The Void (Jameszoo Remix)
02) (04:40) Newend (Monolithium Recrunk)
03) (03:27) Volt (Digi G'Alessio Remix)
04) (03:05) Eating At The Void (Montgomery Clunk Remix)
05) (04:20) Newend (Taprikk Sweezee Core Remix)
06) (03:10) Volt (kidkanevil Remix)
07) (04:00) Eating At The Void (Skyence Remix)
08) (03:02) Volt (WOLS Remix)
09) (03:31) Newend (Pixelord Remix)
10) (02:46) Volt (Colossius Remix)
11) (03:43) Eating At The Void (B-Ju Remix)
12) (06:10) Mercury (E.A.R.L. Minamata Remix)
Taprikk Sweezee is a producer and vocalist living in Hamburg, Germany. He worked with
the likes of Michael Fakesch and Andi Thoma and released on !K7, First Word Records,
Pudel Produkte, and more. He runs Zoikmusic. With "Repolyx" you can find the four
original tunes of his recent Poly EP (2011, Musik aus Strom) re-modelled by artists
from the immediate and extended EB family.
Montgomery Clunk delivers a vocal-driven power ball flip of "Eating at the Void"
while Skyence transforms the track into a soulful piano ballad. The version of
Jameszoo is a sensible stomper of indefinable genre. Moscow's finest Pixelord makes
"Newend" an UK Funky affair and Monolithium re-frames the later with a monstrous
shuffle backend. Check out Digi G'Alessio with a killer club take on "Volt" as well
as the wistful Rave cut of this very tune by kidkanevil.
Информация
Посетители, находящиеся в группе Гости, не могут оставлять комментарии к данной публикации.