King Midas Sound - Without You (2011)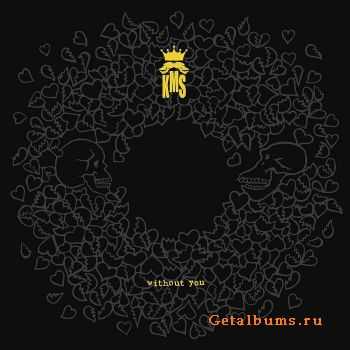 Artist
: King Midas Sound
Title Of Album
: Without You
Year Of Release
: 31-10-2011
Label
: Hyperdub / HDBCD 009
Genre
: Electronic / Dub / Bass / Dubstep
Format
: mp3
Quality
: cbr 320kbps
Total Time
: 67:36 min
Total Size
: 154 MB
Tracklist:
1. Goodbye Girl (Kuedo Rework)
2. Without You (D-Bridge Revoice)
3. Lost (Flying Lotus Rework)
4. Earth A Kill Ya (Gang Gang Dance Rework)
5. Tears (Kiki Hitomi Revoice)
6. Spin Me Around (Cooly G Revoice)
7. Goodbye Girl (Robert Aiki Aubrey Lowe Rework)
8. Say Somethin' (Joel Ford Revoice)
9. Lost (Nite Jewel Rework)
10. Sumtime (Hype Williams Rework)
11. Meltdown (Kode9 And The Spaceape Rework)
12. Earth A Kill Ya (Mala Rework)
13. Goodbye Girl (Deep Chord Presents Echospace Rework)
14. Come And Behold (Green Gartside Revoice)
15. Cool Out (Ras G & The Afrikan Space Program Rework)
A dub head through and through, Kevin Martin takes the art of versioning seriously, hence this whole album of King Midas Sound remixes by the great and good of underground music. Seriously, the contributor list reads like a who's-who, and shows you just how much Martin is respected by his peers. The biggest surprise is probably the appearance of Scritti Politti ringleader Green Gartside, who re-vocals 'Come And Behold' in his oft-copied, never-bettered whiteboy soul croon. The mighty T++ also drops by the party, breaking down 'Miles And Miles' and re-building it in the skittering, unheimlich breakstep style that characterised his Wireless EP. Other favourites? Kuedo's chrome-plating of 'Goodbye Girl' in shiny, celebratory, Severant-style form is a winner, while Mala threatens to mash down Babylon with his beautifully poised 'Earth A Kill Ya' version. Flying Lotus impresses with his trippy, minimal but dirt-encrusted take on 'Lost', and Nite Jewel reimagines the same track as a poppy, sultry synth-funk jam, before Hype Williams steer 'Sumtime' into a kind of righteous, dub-wise VHS psychedelia. Kode9 and Spaceape reduce 'Meltdown' to a lean garage chassis, and Deepchord/Echospace give 'Goodbye Girl' their expansive dub-techno treatment. Gang Gang Dance, Cooly G, Ras G, Joel Ford, D-Bridge and others feature on what must be the most star-studded versions album of recent times.
Информация
Посетители, находящиеся в группе Гости, не могут оставлять комментарии к данной публикации.