Lynx - Devils In The Detail (2011)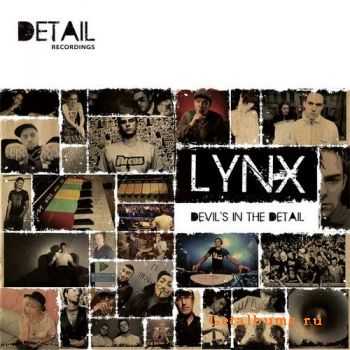 Artist:
Lynx
Title:
Devils In The Detail
Label:
Detail
Cat.#: DETAILP001
Genre: Drum & Bass
Format: WEB
Rel Date: 14-11-2011
Quality: 320 kbps
Tracks:14
Size: 170 mb
Tracklist:
01.Without Warning Feat. hellrazor 05:18
02.Burn Feat. Kemo K Whitmarsh And Seed 04:53
03.Time Machine Feat. Hellrazor 04:00
04.9 Muses Feat. Sense MC 06:18
05.Back To The Jungle Feat. Hellrazor And Kemo 07:24
06.Revolutions Feat. Fats And Seed 05:04
07.Jetlag Feat. DRS And Marcus Intalex 02:47
08.Blip Blop Feat. Hellrazor 04:18
09.First Winter Feat. Hellrazor And Suree 05:50
10.All For You Feat. Deeizm and Fats 05:41
11.Playskool 06:00
12.Somethings Never Change Feat. Hellrazor 05:38
13.Whos This Feat. Noisia And Seed 06:29
14.Open Close Lock Feat. ciah 04:27
Информация
Посетители, находящиеся в группе Гости, не могут оставлять комментарии к данной публикации.