Celldweller - The Complete Cellout (2011)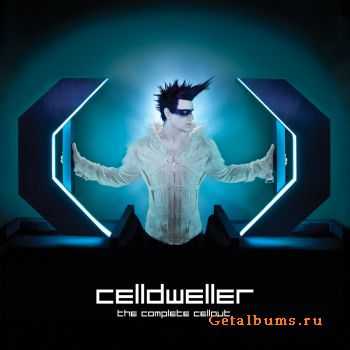 Artist
: Celldweller
Title Of Album
: The Complete Cellout
Year Of Release
: 16-12-2011
Label
: FiXT
Genre
: Electro / Dubstep / Drum & Bass
Format
: mp3
Quality
: 320 kbps
Total Time
: 51:36 min
Total Size
: 114 MB
Tracklist:
01. The Complete Cellout 0:41
02. Goodbye (Klayton's 2012 Mix) 4:58
03. Eon (Drivepilot Remix) 4:11
04. Own Little World (Klayton's We Will Never Die Mix) 4:38
05. Louder Than Words (Bare Remix) 3:20
06. Frozen (Celldweller vs Blue Stahli) 5:03
07. I Can't Wait (Josh Money Remix) 4:14
08. Birthright (Birthwrong Remix by Blue Stahli) 2:30
09. The Best It's Gonna Get vs. Tainted 6:06
10. Shapeshifter (Blue Stahli Remix) 4:00
11. The Best It's Gonna Get (J Scott G & Joman Remix) 6:13
12. So Long Sentiment (Toksin's Anhedonia Mix) 6:08
"I'm excited to finally present "The Complete Cellout vol. 01". Most of the of the tracks on here that aren't remixes from other artists are versions of my songs I completely reworked from the ground up for the Celldweller 2010/2011 Live Show. I've put a ton of time into remixing and reproduction but I'm not the only one who put a lot of time and effort into making this disc into something you could bang your head or shake your booty to. Drivepilot, Bare, Blue Stahli, J Scott G, Joman, Josh Money & Toksin lent their skills and turned this disc from being "pretty good" to being "totally badass." Hope you enjoy it as much as we all enjoyed making it." [Klayton]
Информация
Посетители, находящиеся в группе Гости, не могут оставлять комментарии к данной публикации.