Goth-Trad - New Epoch (2012)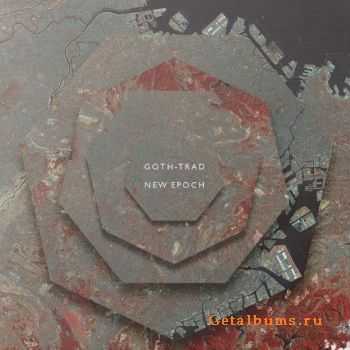 Artist
: Goth-Trad
Title Of Album
: New Epoch
Year Of Release
: 11-01-2012
Label
: P-Vine Records
Genre
: Electronic / Bass / Dubstep
Format
: mp3
Quality
: 320 Kbps
Total Time
: 60:59 min
Total Size
: 136 MB
Tracklist:
01 Man In the Maze
02 Departure
03 Cosmos
04 Airbreaker
05 Walking Together
06 Strangers
07 Babylon Fall Ft. Max Romeo
08 Anti-Grid
09 Seeker
10 Mirage
11 New Epoch
The Japanese stalwart of all things bass, Takeaki Maruyama (a.k.a. Goth-Trad), has announced plans to return to Mala's Deep Medi imprint with a new LP, New Epoch. Anyone who would consider themselves a connoisseur of underground bass has at some point come across Maruyama's work, which the man has been consistently churning out for around a decade. It appears that the veteran producer has no particular direction with which he approached his latest full-length, but rather he says of New Epoch, "I'm just doing my sound. I've been doing this style of music for almost ten years and I just say all this music is bass music. I'm putting a lot of variety into the new album. Some tunes are very techy, some tunes are much more experimental, a bit glitchy. There may be some more banging stuff. I've lots of ideas to keep moving with." We'll certainly be excited to hear the results when the LP drops on February 7 of next year. For now, you can peep the artwork and tracklist (which includes the tune "Babylon Fall," released on an EP of the same name earlier this year) below.
Информация
Посетители, находящиеся в группе Гости, не могут оставлять комментарии к данной публикации.