Point B - The Veld (2012)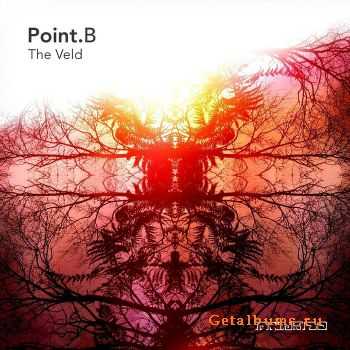 Artist
: Point B
Title Of Album
: The Veld
Year Of Release
: 30-01-2012
Label
: Frijsfo Beats
Genre
: Dubstep / Future Garage / Electronic
Format
: mp3
Quality
: 320kbps
Total Time
: 46:51 min
Total Size
: 105 MB
Tracklist:
01. The Veld 04:50
02. Black Amber 05:10
03. The Closure 05:00
04. Fen 04:46
05. Range Dweller 02:50
06. Versus 04:11
07. Fossils 04:36
08. Hydrogen 05:03
09. Pacific Torque 04:43
10. Jetsam Collector 05:42
Frijsfo Beats first album release is an individualized Dubstep/Electro session from Point B. 'The Veld' is his third LP, succeeding efforts on SCSI-AV and Combat Recordings, and it's also his most impressive. On the title track he recalls the smoky vibe of classic Tempa and Keysound releases by Loefah or Dusk & Blackdown, melding meditative halfstep bass weight with fragrant Indian
vocals, while 'Black Amber' strikes deep into mystical Skull Disco terrain, and 'The Closure' updates the Muslimgauze aesthetic with 2012 tweaks. However, the highlights have to be 'Fen', reminding strongly of cuts from Pelican Daughters' reissued LP on Forced Nostalgia, or the beautifully introspective ambience of 'Range Dweller'. In all, it's one of the strongest long players we've heard from the F*t*re Garage/Electronica nexus.
Информация
Посетители, находящиеся в группе Гости, не могут оставлять комментарии к данной публикации.