Camo & Krooked - Between The Lines (2012)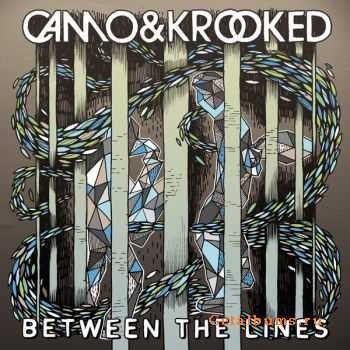 Artist
: Camo & Krooked
Title Of Album
: Between The Lines
Year Of Release
: 2012-03-19
Label
: Hospital / NHS 206DD
Genre
: Drum And Bass
Format
: mp3
Quality
: 320 kbps
Total Time
: 90:30 min
Total Size
: 249 MB
Tracklist:
01. Get Dirty (Smooth remix)
02. Lost In The Future
03. Dusk To Dawn
04. Afterlife (BCee remix)
05. Cross The Line (Metrik remix)
06. Anubis (Inside Info remix)
07. Further Away
08. Run Riot (Sub Zero remix)
09. Cryptkeeper (Mind Vortex remix)
10. All Fall Down (Fred V & Grafix remix)
11. Hot Pursuit (Funtcase remix)
12. Watch It Burn (High Maintenance Remix)
13. Change Me (Submorphics remix)
14. Hot Pursuit (Dead Battery remix)
15. Menace (Mefjus remix)
16. Portal (Subwave remix)
17. Make The Call (dnb mix)
18. The Lesson (Body & Soul vs Fourward remix)
19. Hot Pursuit (Cazio remix)
Camo & Krooked return to the fore with Between The Lines; an immense fourteen-track remix album which takes their award-winning debut on Hospital Cross The Line to a whole new level fresh for 2012.
Featuring remixes from such artists as: High Maintenance, BCee, InsideInfo, Submorphics, Metrik, Mind Vortex, Smooth, Sub Zero, Fred V & Grafix, Funtcase and Dead Battery, as well as some exclusive tracks from the boys themselves, the album draws on talent new and old and touches on a range of different sounds and styles for the ultimate remix package.
*Amongst the selection we have the liquid, lilting atmospheric remix of Afterlife from BCee, the dark, tech-y twisted take on Anubis by InsideInfo and the deeper sounds of Submorphics Change Me. Alongside this is the gritty, jump up flavour of Sub Zeros re-work of Run Riot, the magnificent distortions of Mind Vortexs remix of Cryptkeeper and the exuberant, synth-screeching cacophony of Funtcases remix of Hot Pursuit. Fellow Hospital signings Fred V & Grafix take the torch and step up with a lush, twinkling take on All Fall Down (feat. Shaz Sparks).
*Original material from Camo & Krooked themselves includes Dusk II Dawn, Further Away and a savvy slower tempo re-work of In The Future (feat. Jenna G and Futurebound) which becomes Lost In The Future.
Информация
Посетители, находящиеся в группе Гости, не могут оставлять комментарии к данной публикации.