Oneman - FABRICLIVE 64 (2012)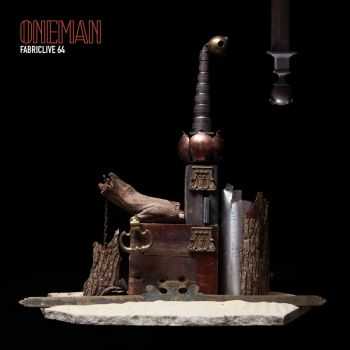 Artist
: VA
Title Of Album
: Oneman - FABRICLIVE 64
Year Of Release
: 2012-07-16
Label
: fabric Records / fabric128
Genre
: Dubstep / Funky / Techno
Quality
: 320 Kbps
Total Time
: 67:23 min
Total Size
: 144 MB
Tracklist:
01. Mark Pritchard - ?
02. Fis-T - Night Hunter
03. Grievous Angel - Move Down Low VIP
04. SBTRKT - 2020
05. Groove Connektion 2 - Club Lonely (Dem 2 Lonely Vocal Remix)
06. Mosca - Gold Bricks, I See You
07. Lando Kal - Further
08. Doubleheart - Salsa
09. Pearson Sound - Untitled
10. MikeQ - The Ha Dub Rewerk'd
11. Nu-Birth - Anytime
12. Bok Bok & Tom Trago - Vector
13. Joy Orbison - The Shrew Would Have Cushioned The Blow
14. Distance - Feel Me
15. Boddika - Soul What VIP
16. Basement Jaxx - Red Alert (Steve Gurley Mix)
17. Girl Unit - Wut (Claude Vonstroke's Butt Naked Mix)
18. Joy Orbison - Ellipsis
19. Ce Ce Peniston - Somebody Else's Guy (Tuff Jam's Classic Garage)
20. Teeth - Shawty VIP
21. Ed Case - Something In Your Eyes (Underground Solution Mix)
22. Thefft - Switch
23. Youngstar - Pulse Y Remix
24. Burial - Etched Headplate
Oneman has rightly become an essential part of the station's roster, broadcasting his own agenda for two hours every Sunday night. He's already known for his flawless mixing, his impeccable selection and his old meets new school mergers - that's why he's already a lot of people's favourite DJ – but his FABRICLIVE mix manages to cement all of the above in an incredibly understated way. The selection bounds through choice cuts from the last couple of years by Joy Orbison, Fis-T, SBTRKT, Grievous Angel and Mosca to current productions from Pearson Sound, Lando Kal, Teeth and Thefft, all the time peppered by garage classics from Nu Birth, Steve Gurley, Tuff Jam and Youngstar.
Информация
Посетители, находящиеся в группе Гости, не могут оставлять комментарии к данной публикации.