NEUROFUNK PAGE PODCAST 004 FEAT. AGNOSTETICS + GUEST MIX AMPHITONE (ACO PROMO)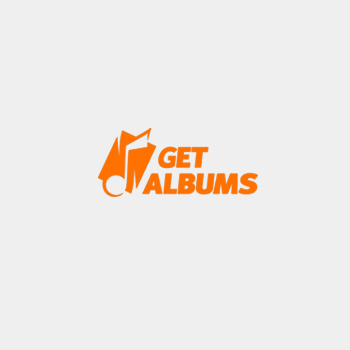 Исполнитель:
VA
Альбом:
Neurofunk Page Podcast 004
Стиль:
Neurofunk, Darkstep
Дата:
10.09.2012
Формат:
MP3
Качество:
160 kbps
Продолжительность:
135:00
Размер:
~ 150 Mb
Треклист:
01.Future Signal – Dr.Strangelove (Freak)
02.Subtension – Breaking Point (Dutty Audio)
03.Fourward – Steady State (Audio Porn)
04.Dub Phizix & Skeptical – Half Man (ft. Sparkz) (Samurai Music)
05.Anthrax & Mata – Meteor (Overtech)
06.Future Signal – Blood Bath (Freak)
07.Nais – Whos Mirror (Overtech)
08.Forbidden Society – Not Your Toy (FSRECS LTD)
09.Cooh & C.A.2K – Rebirth (PRSPCT)
10.Engage – Warlock (FSRECS LTD)
11.Vidual – Bloodline (NOBUSS)
12.Amoss – Minus (Hybris Remix) (HZNX)
13.Bios Destruction - Emal (You So Fat Dub)
14.Agnostetics – Bio Side (TAM)
15.Krone & Malsum – Nexus 6 (FKZLTD)
16.Future Signal – Safe House (Dutty Audio)
17.Amoss – Realtalk (HZNX)
18.???
19.Octane & DLR ft. Subterra & Gusto – Red Mist VIP (Dispatch)
20.Bios Destruction - Samyrai (Modulate Rec Dub)
21.Minor Rain – Templar (Sinuous)
22.Mindmapper & Fre4knc – Dictionary Of Dreams (Dust Audio)
23.Agnostetics - Aquasonic (Black Seeds Dub)
24.Kije - Desire To Believe (FREE)
25.Karma – Little Ghetto Boy (FOKUZ)
AGNOSTETICS MIX
26.Hightech - The Rat (TAM)
27.Rido & Hybris - First Contact (Metalheadz)
28.Paranoid user - Pitch black [Engage remake](FREE)
29.Ble3k – Breach (Ammunition)
30.Place 2b & Paimon - Haunted (Disturbed)
31.Nranges & Uberman - Endurance (Syndrome Audio)
32.Agnostetics - Powerful (TAM)
33.Dub Phizix - Bateman (SOUL:R)
34.Silent Witness – Run Time (Dispatch)
35.Brain Crisis & Flare - Muddy Burro (Paperfunk)
36.The Others - Africa VIP (Dub Police)
37.Kryptic Minds - Hybrid (Osiris Music)
GUEST MIX AMPHITONE (ACO PROMO)
38.Culprate - Diablo (Inspected)
39.C.A.2K - Pulsator (Subsistenz)
40.Replicator - Kemikal (Dean Rodell Remix) (Dark Asylum Dub)
41.Switch Technique - Lysergide (UNION)
42.Katharsys - Konspiracy (Subsistenz)
43.Neutral Point - Hyper Jump (Flight)
44.DJ Hidden - We Are Haunted (PRSPCT)
45.Switch Technique - Falling Believers (Mentally Disturbed)
46.No Money – Brain Cells (SUBSONIC)
47.Imprintz & Kloe - Stinking In The Earth (BRLTDSRS)
48.Neonlight & Hedj - System Error (Trust In Music)
49.Voicians - Prayer (The Magic Puppet Remix) (???)
50.Vague aka Hazard - Silent Night (RADIUS)
Информация
Посетители, находящиеся в группе Гости, не могут оставлять комментарии к данной публикации.