S.P.Y - What The Future Holds (Special Edition) (2012)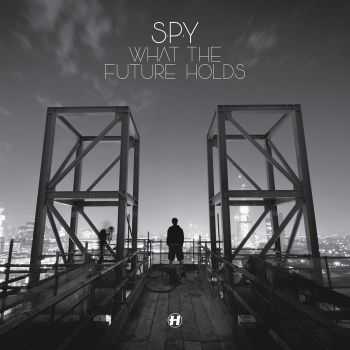 Artist
: S.P.Y
Title Of Album
: What The Future Holds
Year Of Release
: 2012-10-01
Label
: Hospital / NHS219DDS
Genre
: Electronic, Drum & Bass, Dubstep
Quality
: 320 Kbps
Total Time
: 159:07 min
Total Size
: 351 MB
Tracklist:
01. You
02. Analogue Dreams
03. Back Again
04. Love Hurts
05. Infiltrate
06. See The Light
07. What The Future Holds (feat. Ian Shaw)
08. Surge
09. Hammer In My Heart (feat. Diane Charlemagne)
10. Nightcall
11. Bass Terror
12. Adrift
13. Kiss The Sky
14. Wall Of Mirrors
15. Cosmic Visions
16. Torque
17. Roll The Dice
18. Run To Me (feat. Georgia Yates)
19. Future Tense (feat. Jo S)
20. What The Future Holds (continuous DJ mix)
Ever since first emerging back in 2006, S.P.Y has been tipped for the top. Producer Carlos Lima has always taken a grandiose, musically adventurous approach to drum and bass, marking him out in a scene filled with fly-by-night chancers and darkroom obsessives. It's fitting, perhaps, that this debut album is coming out on Hospital, a label that has long held positivity and fluidity as its core values. What The Future Holds is expansive and upbeat even by Hospital standards, packed with tracks that drip with shimmering strings, bold builds and glistening melodies. Of course, there are tougher and darker workouts - see the "Inner City Life"-ish "Analogue Dreams" and murky "Infiltrate - but these merely serve to emphasize the beauty showcased elsewhere.
Информация
Посетители, находящиеся в группе Гости, не могут оставлять комментарии к данной публикации.