Bang This! (Bangin Electro House Tunes Vol. 3) (2011)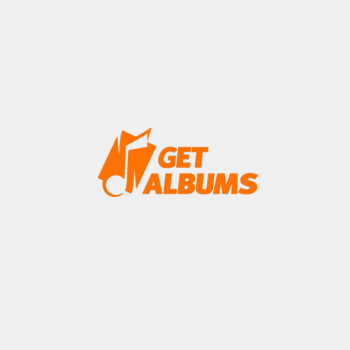 Исполнитель
: VA
Альбом
: Bang This! (Bangin Electro House Tunes Vol. 3)
Год выпуска
: 08.08.2011
Размер
: 290 MB
Качество
: MP3 /320 kbps
Жанр
: Electro House
Треклист:
01. Hey Everybody (Erick Decks Dirty Bass Remix) - Peter Brown
02. Nyc (Kurd's Big Lights Beaming Boom Instrumental) - Kurd Maverick (feat. Terri B)
03. Fire (Vocal Extended Mix) - Sunloverz (feat. Rosette)
04. One Love (Deniz Koyu Remix) - Guru Da Beat, Tres Amici
05. You Get What You Give (Demark & Manna Dub Mix) - Brown Sneakers (feat. Majuri)
06. Don't Stop (Hot N Dirty Remix) - Hochanstaendig
07. Get Started (Original Mix) - Biggi
08. Change the World (Hard Rock Sofa Remix) - Peter Brown, Etienne Ozborne (feat. Max'c)
09. Time Won't Wait (Inphinity Remix) - Agent Greg, Terri B!
10. Get Down (Original Mix) - Dan Lemur
11. Hey (Dan Lemur Remix) - Tune Brothers, Jolly
12. Love No Pride (Eddie Thoneick Thrills On Skills Mix) - Dohr & Mangold (feat. Corey Andrew)
13. Into the Fire (Niels Van Gogh Remix) - Tune Brothers, Corey Andrew
14. Kill You (Original Mix) - Tony Romera, Jordan Viviant
15. Up 2 11 (Paul Deighton Remix) - Gutterpunk
16. Higher (Twelve11 Remix) - Bartosz Brenes, Nick Mentes (feat. Dan'thony)
17. Young and Beautiful (Klaas, Micha Moor Remix) - Lissat & Voltaxx
18. Love I'm Giving (Thomas Rich Remix) - Oral Tunerz
19. Drunky Kitty (Original Mix) - Stama
Скачать альбом Bang This! (Bangin Electro House Tunes Vol. 3)
Информация
Посетители, находящиеся в группе Гости, не могут оставлять комментарии к данной публикации.