Mike O.K. - Music for the Postmodern Ninja (2012)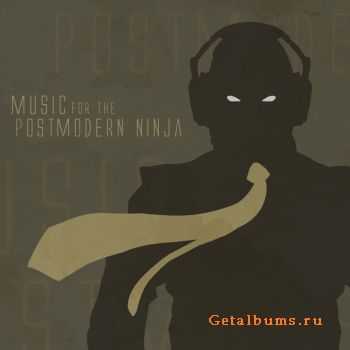 Artist
: Mike O.K.
Title Of Album
: Music for the Postmodern Ninja
Year Of Release
: 2012-02-06
Label
: Bandcamp
Genre
: Ambient, Electronic, Cinematic, Downtempo
Format
: mp3
Quality
: 320Kbps
Total Time
: 62:03 min
Total Size
: 142 MB
Tracklist:
1.Ninja Supernova 03:54
2.Day at the Dojo 02:10
3.Running on Rooftops 03:49
4.Razor-Sharp Calm 05:31
5.Improvised Tactics 02:56
6.Deep Zen 04:04
7.KataTronic 04:39
8.Playing to Win 03:40
9.Unbridled Restraint 04:38
10.Ebb and Flow 05:26
11.Block Breaker 04:50
12.A Matter of Patience 03:16
13.Do Ninjas Dream of Assassin Sheep? 03:57
14.Long Jump 05:17
15.Ninja Star-ry Night Sky 03:56
Music for the Postmodern Ninja is ambient, but deep. Abstract, and cinematic. Layers upon layers of carefully crafted sound design operate in counterpoint to form complex audio worlds. And ever present are the sensibilities of mysterious and ancient assassins.
About twelve years ago, some friends suggested that the music Mike O.K. was making was getting pretty interesting. But he said no, it wasn't good enough. Although he had talent for creating specific atmospheres, and his melodic writing and arranging were steadily improving, he knew the production wasn't there. Five years later he was working full time as a sound designer and composer for videogames. While working tirelessly to give life to games through sound effects and music, he found many opportunities to explore sonic worlds. He was able to experiment, to learn and to master.
A few years into this venture, ideas and patterns started to emerge. An identity as an electronic artist began to crystallize.
Working in the background, toiling in his subterranean lair, he delved as deeply into this ever-evolving project as sanity would allow. Playing, recording, layering, tweaking, testing on dozens of different sound systems, and remixing endlessly until... now.
The project is done, and finally, Mike O.K. has an album that reflects his diverse tastes and influences; an album nearly a decade in the making; an album that lives on the sharpest edge that separates science and mysticism, creating a space where an abstract Zen spirituality can converge with the sensibilities of the modern technophile. An album called Music for the Postmodern Ninja.
mikeok.bandcamp.com
Информация
Посетители, находящиеся в группе Гости, не могут оставлять комментарии к данной публикации.