DVA - Pretty Ugly (2012)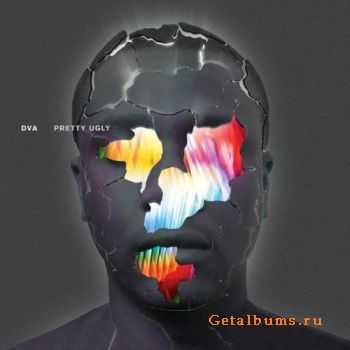 Artist
: DVA
Title Of Album
: Pretty Ugly
Year Of Release
: 2012-03-19
Label
: Hyperdub / HDBCD010
Genre
: Electronic / UK Funky
Format
: mp3
Quality
: 320 kbps
Total Time
: 47:46 min
Total Size
: 102 MB
Tracklist:
01. Reach The Sun
02. Just Vybe feat Fatima
03. Polyphonic Dreams
04. Pretty Ugly feat Cornelia
05. Bare Fuzz
06. Madness feat Vikter Duplaix
07. Fire Fly feat Zaki Ibrahim
08. Why U Do feat AL
09. The Big 5ive
10. Eye Know Ft Natalie Maddix
11. 33rd Degree feat Muhsinah
12. Where I Belong
DVA is a natural maverick, a one man spaceship, who on 'Pretty Ugly' shows off an uncanny ability to create urban pop and dance that's full of rich musicality and unusual textures and ideas. Like all the most exciting pop and dance music producers through the generations he has a real flair for looking from the outside in and creating his own unique colour filled 3D sound, with a knack of tethering off-key ideas to good songwriting and pop formats. He s a producer that has come through grime and then uk funky but he s always pulled the blueprints out of shape, messing with different time signatures and syncopations, unusual speeds and strange synths, upsetting vocalists and creating music that doesn t easily slot into the format for raves. Hyperdub saw this maverick nature as a blessing, and so he s gone into the studio and done what he needs to make the music he wants. As the presenter of Rinse FM's flagship breakfast show for several years and now the presenter of Hyperdub s Rinse FM show, he's sat right in the middle of London's urban music scene as a trusted and respected conduit. Several of the singers on Pretty Ugly have been selected from favourite songs from his radio show. Natalie Maddix, Muhsinah, A.L., Zaki Ibrahim, Fatima and Cornelia, all entered the studio, leaving their comfort zone at the door, and wrote lyrics with a twist befitting of DVA s music. On the title track, Cornelia drops a lyric about frustration and insomnia. On 'Why You Do?', A.L. sings about being cheated on in a surprising fashion that leaves her unsure how to feel. Fatima dreams of having more space on a new stripped down version of previous Hyperdub single 'Just Vybe', while Zaki Ibrahim sings about a strange, glowing love on 'Fire Fly'. On '33rd degree', Muhsinah launches an emotional coup while Natalie Maddix's 'Eye Know' sings a comforting lullaby as Scratcha creates a zingy synth forcefield around the vocal. Coupled with the strange uk funky inflected house and techno of 'Reach The Sun', 'Polyphonic Dreams' and 'Bare Fuzz', the lush broken beat of 'The Big Five' and the instrumental grime fanfare climax of 'Where I Belong', Scratcha DVA has come up with probably the finest match between album title and music in the history of the universe. 'Pretty Ugly' is what it is - sweet and sour, blaring and lush, rough and smooth. The man is a genius.
Информация
Посетители, находящиеся в группе Гости, не могут оставлять комментарии к данной публикации.