Shifted - Crossed Paths (2012)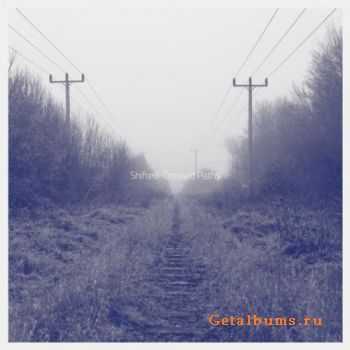 Artist
: Shifted
Title Of Album
: Crossed Paths
Year Of Release
: 2012-05-22
Label
: Mote Evolver / MOTECD01D
Genre
: Techno / Ambient
Format
: mp3
Quality
: 320 Kbps
Total Time
: 67:59 min
Total Size
: 154 MB
Tracklist:
01 Yearning
02 Out Of Tune
03 Bleeding Through
04 Coax
05 Leather
06 Colour Of The Fall
07 Suffocate
08 Relict
09 Lexis
10 More Static
11 Disconnected
Terrific debut album of steely, atmospheric techno from Shifted. It seems most people have a pretty good idea about the true identity of the British producer behind this material, but the man himself is staying admirably tight-lipped, and we're not about to give the game away. It's hardly important anyway, because this project is really about the music, and what music it is: with clear nods to Sandwell-District's Feed-Forward, Shifted brings to life a vision of stripped-down, industrial-tinged and dub-conscious techno that's at once exquisitely purist and forward-thinking. Shifted adopts various well-chosen styles with great success - 'Colour Of The Fall''s aqueous synth tones lap against Regis-style drum syncopations, 'Relict' and 'More Static' channel the sub-loaded swagger of Maurizio, while epic opener 'Yearning' is a crushingly heavy, beatless drone-scape that could easily have come from the studio of Sunn O))) or KTL - but his bread and butter is ruthlessly linear, pared-down, enter-the-void techno, and there's no shortage of that on Crossed Paths. Even at its most functionally kinetic, there's an exquisitely dystopian, decadent sensibility to Shifted's work: the low-end wail that wafts through 'Out Of Tune' is somewhere between rave siren and Gregorian chant, and 'Leather''s dropforge kicks and atonal bells are custom-built to drive the Berghain bears wild.
Информация
Посетители, находящиеся в группе Гости, не могут оставлять комментарии к данной публикации.