Dirty Mckenzie - Best Workouts (2012)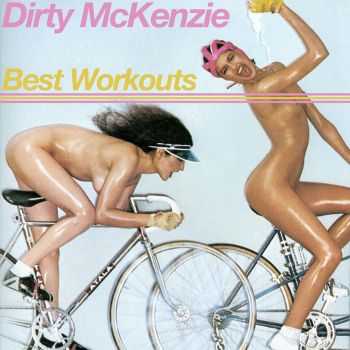 Artist
: Dirty Mckenzie
Title Of Album
: Best Workouts
Year Of Release
: 2012-03-27
Label
: Bass United Recordings
Genre
: Disco / Nu Disco
Quality
: 320 Kbps
Total Time
: 26:24 min
Total Size
: 62.1 MB
Tracklist:
01. Get Up Off My Cloud 6:41
02. Life After Ludes 6:56
03. Romancing The Nile 6:12
04. The Fever 6:35
Beirut born, Minneapolis-based DJ/producer Dory Kahale has enjoyed an unusual career trajectory. Since starting life as an acid techno producer in the mid 90s, he's tried his hand at numerous styles, eventually settling on nu-disco. Here he delivers another disco EP on his own Bass United imprint. Opener "Romancing The Nile" delivers an intoxicating, floor-friendly workout based around a killer, clav-heavy groove, while "Life After Ludes" sounds like a breezy modern take on Gino Soccio's late '70s Euro-disco sound. "Get Up Off My Cloud" offers more disco fun - think slap bass, bright guitars and twiddly noises - while "The Fever" harks back to the halcyon days of '90s disco-house.
Информация
Посетители, находящиеся в группе Гости, не могут оставлять комментарии к данной публикации.