Herve - Pick Me Up, Sort Me Out, Calm Me Down (2012)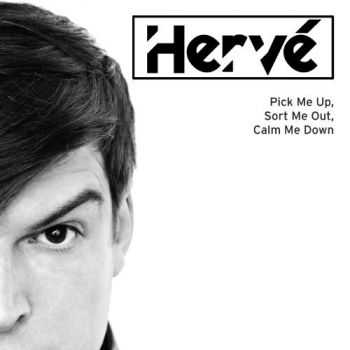 Artist
: Herve
Title Of Album
: Pick Me Up, Sort Me Out, Calm Me Down
Year Of Release
: 2012-07-23
Label
: Cheap Thrills / CHEAP008LP
Genre
: Electro House / Fidget House
Quality
: 261kbps avg
Total Time
: 57:31 min
Total Size
: 113.30 MB
Tracklist:
01. Gloomin (3:30)
02. Better Than A BMX (4:26)
03. Return Of The Living Dead (Zombies 2) (4:17)
04. How Can I Live Without You (Make It Right) Feat. Ronika (3:59)
05. Gnarly (4:06)
06. Show Me The Light (5:22)
07. Bike Ride In June (3:57)
08. Night Turns To Day (5:14)
09. Let's Make it Better Together (4:03)
10. Blamalama (5:08)
11. Happy (4:54)
12. The Mirror Feat. Steve Mason (4:25)
13. Keep Your Head Inside Feat. Willowz (4:17)
Joshua 'Herve' Harvey will release his first solo full-length in May on his record label, Cheap Thrills. Entitled Pick Me Up, Sort Me Out, Calm Me Down,the album channels an electro sound that Harvey has consistently worked with under a variety of aliases. Perhaps most notably as The Count, he collaborated with Sinden to release the album Mega Mega Mega in 2010. Cheap Thrills has also tracked a similar path since Harvey launched it in 2007, putting out material from artists like Fake Blood and Jack Beats. Herve gives Pick Me Up, Sort Me Out, Calm Me Down a pop sensibility with his heavy use of vocals, which come from a range of guest artists, including Steve Mason, frontman for cult indie favorites The Beta Band, as well as electro-pop singer-songwriter Ronika.
Информация
Посетители, находящиеся в группе Гости, не могут оставлять комментарии к данной публикации.