M. Geddes Gengras - Test Leads (2012)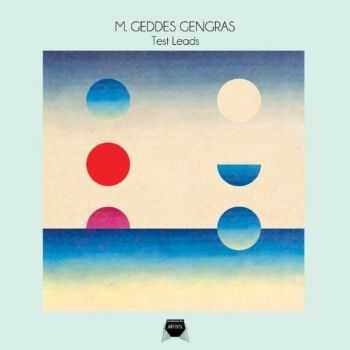 Artist
: M. Geddes Gengras
Title Of Album
: Test Leads
Year Of Release
: 2012-11-27
Label
: Holy Mountain / 1990LP
Genre
: Electronic, Ambient
Quality
: 320 Kbps
Total Time
: 43:03 min
Total Size
: 101 MB
Tracklist:
1 Waldorf, Pts. 1 & 2
2 Night Work
3 Cairo
4 Waldorf, Pt. 3
Known for his recent collaborative record with Sun Araw and The Congos, not to mention as a member of Robedoor, Pocahaunted and a host of other bands, M. Geddes Gengras steps out on his own for a proper full-length, operating under his god-given name.
Here Gengras lets loose with two LP sides of sprawling synthscapes. Test Leads calls to mind Klaus Schulze's Dune album or perhaps the Dune soundtrack scored by Toto and Brian Eno, but will also appeal to fans of Conrad Schnitzler and Manuel Gottsching, as well as Robert Hampson (Loop, Main), Bill Laswell, Roger Eno and Nurse With Wound. Thrown into the mix is some Sky Records / Wolfgang Riechmann-style (cold) poppiness.
In a contemporary setting, Gengras could share a bill with anyone from the modern indie / pop / weirdo / drone scenes and fit right in. His suites range from odd pinball-esque plinking to cold, dystopian soundscapes, touching on all points between; Test Leads would sound good alongside releases on Mordant Music, Touch Music or Innovative Communication. These tracks could easily score the original Tron, The Black Hole or just about any episode of Nova.
'Waldorf Pts. 1 & 2' unfurl across the first, calling to mind the classic topographies of Klaus Schulze's 'Dune' LP while ascending spiralling synths through mind-expanding strata until the momentum tips into full blown 4/4 throb and raga-esque whorls like some Goan trance bliss out. A heady 'part 3' concludes that trip on the flipside, but not before 'Night Work' pushes into deep into svelte techno psychedelia and the spindly hyper-rhythmic pulses, thrumming bass and swarming dissonance of 'Cairo' acutely recalls Conrad Schnitzler at his earliest and best.
Информация
Посетители, находящиеся в группе Гости, не могут оставлять комментарии к данной публикации.