VA - LIES Presents: American Noise (2012)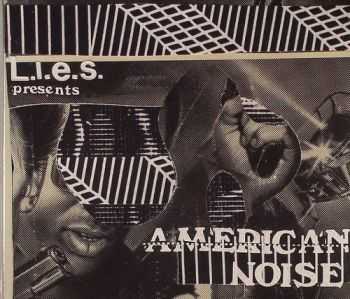 Artist
: VA
Title Of Album
: American Noise
Year Of Release
: 2012
Label
: L.I.E.S. / LIES018
Genre
: Electronic, Deep House, Techno
Quality
: 320 Kbps
Total Time
: 148:55 min
Total Size
: 340 MB
Tracklist:
CD1
01. Jahilyya Fields – Servant Garden
02. Steve Moore – Frigia
03. Marcos Cabral – 24 Hour Flight
04. Legowelt – Sark Island Acid
05. Terekke – Pf Pf Pass
06. Maxmillion Dunbar – Cassette Arabic
07. Bookworms – African Rhythms
08. Torn Hawk – Shock Tape
09. Two Dogs in a House – 5th Floor
10. Svengalisghost – Deep Into Memory
11. Vapauteen – Measure
CD2
01. Torn Hawk – This Is Crime and Lace
02. Bonquiqui – Sansovtime
03. Legowelt - Ferns From Draconis
04. Terekke - Asidis
05. Bookworms – 360 Waves
06. Unknown Artist – Journey I.
07. Delroy Edwards – Feelings
08. Xosar- Tropical Cruize (Delroy Edwards Remix)
09. Svengalisghost - Untitled
10. Marco Cabral - Tio Rico
11. Professor Genius - Alamut
12. Beau Wanzer - Jail Lock
The two-disc American Noise compilation will feature all of these artists and a host of others, celebrating what would be a particularly fruitful period for practically any dance music label. The first disc will put 11 of the label's out-of-print titles, including a handful from the imprint's white-label series, back into circulation. The second will feature material exclusive to the compilation. In addition to cuts from familiar names like Marcos Cabral and Xosar alias Bonquiqui, the compilation's second part features a new name (Mutant Beat Dance's Beau Wanzer), a track from an unknown artist and a new Delroy Edwards remix of Xosar's "Tropical Cruize."
Информация
Посетители, находящиеся в группе Гости, не могут оставлять комментарии к данной публикации.