Jeff Mills - Sequence: A Retrospective Of Axis Records (2012)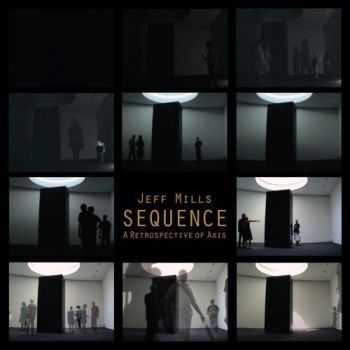 Artist
: Jeff Mills
Title Of Album
: Sequence: A Retrospective Of Axis Records
Year Of Release
: 2012-12-17
Label
: Axis Records / AXBK-200
Genre
: Techno, Electronic, Minimal
Quality
: 320 Kbps
Total Time
: 146:09 min
Total Size
: 336 MB
Tracklist:
1. The Art of Barrier Breaking
2. G-Star
3. Gamma Player
4. Daphnis (Keeler's Gap)
5. Gata
6. Unfastened and Floating
7. Le Mere C'est Un Caractere
8. Flying Machines
9. The Industry of Dreams
10. The New Arrivals
11. Perfecture
12. The Loss of Power
13. Condor to Mallorca
14. Time Slip (unreleased version)
15. Utopia
16. A Universal Voice That Speaks to All That Will Listen
17. Expanded (A1)
18. Microbe
19. Tracer 1
20. Spiral Galaxy
21. Life Cycle
22. The Bells
23. Star Chronicles: Orion Belt 3
24. Real Life
25. Automatic
26. The Dancer
27. Changes of Life
28. See This Way
29. At Sunset
30. Spider Formation
Jeff Mills' legendary Axis label turned 20 years old last month. To celebrate, the acclaimed Detroit DJ producer has put together this deluxe, two-disc retrospective featuring label favourites, little known gems and stone cold killers. Keen Mills-watchers will know most of the material, but for the rest of us there's plenty to enjoy. Musically, Sequence closely mirrors Mills' career to date, mixing raw and uncompromising techno floor fillers with cascading electro, shuffling ambience and far-sighted Motor City futurism. The balance is just right, confirming our original hunch: this is the sort.
Информация
Посетители, находящиеся в группе Гости, не могут оставлять комментарии к данной публикации.