Danny Krivit Celebrates A Decade Of Sessions (2012)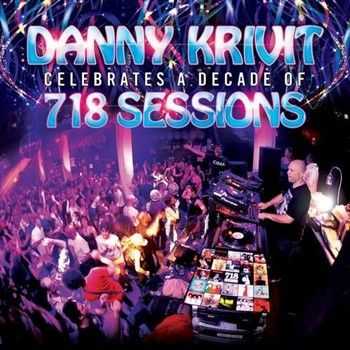 Artist:
VA
Title:
Danny Krivit Celebrates A Decade Of Sessions
Label:
Nervous US
Cat.#: 091012264160
Genre: House, Deep House
Format: WEB
Rel Date: 2012
Quality: VBR kbps
Tracks:13
Size: 130 mb
Tracklist:
01. Classic VIV & Lawaetz - "This Is For The Women
02. James Sims - "Seret Fantasy" (Terrence Parker edit
03. Bukusoul - "The Deepness" (main mix
04. Ron Trent - "Cross Roads" (feat Tkumah Sadeek
05. Ralf GUM - "Take Me To My Love" (feat Monique Bingham
06. Adultnapper - "Monitor" (MKL vs BGSS rework
07. Julius Papp & Deep Culture - "Believe" (feat Deborah Bond - Julius Papp Sunrise mix
08. Kenny Bobien - "The Light" (DK edit of Ian Friday Libation vox
09. Su Su Bobien - "All I Want To Do" (unreleased demo mix
10. Ananda Project - "Heaven Is Right Here" (feat AKDanny Krivit & Dazzle drums remix
11. Digital Soul - "Ain't No Place" (feat Leon Neal
12. Jazzmattik & Boddhi Satva - "And Other Worlds" (feat MiSSum - Kai Alce remix
13. The Fantastic Aleems - "Hooked On Your Love" (feat Calebur - original NIA 12" mix)
Информация
Посетители, находящиеся в группе Гости, не могут оставлять комментарии к данной публикации.