Ministry Of Sound Pump It Up 2013: The Ultimate Dance Workout (2012)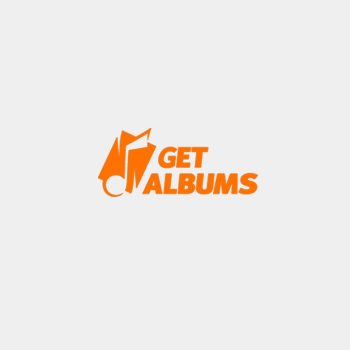 Исполнитель:
VA
Альбом:
Ministry Of Sound Pump It Up 2013: The Ultimate Dance Workout
Лейбл
: Ministry Of Sound
Жанр,стиль:
Trance, Dance, Club, House, Drum & Bass
Дата релиза:
2012
Битрейт аудио:
320 kbps / 44100Hz / Joint Stereo
Тип рипа:
unmixed tracks
Размер:
~ 548 mb
ТреклистCD 1:
1. Gold Dust-DJ Fresh [Shy FX Re-Edit]
2. Can You Hear Me? (Ayayaya)-Wiley Feat. Skepta, JME & Ms. D
3. Changed The Way You Kiss Me-Example
4. Call Me Maybe-Carly Rae Jepsen [Almighty Mix Radio Edit]
5. LaserLight-Jessie J Feat. David Guetta
6. Starships-Nicki Minaj
7. Just Dance-Lady Gaga Feat. Colby O'Donis
8. Party Rock Anthem-LMFAO Feat. Lauren Bennett & GoonRock
9. Moves Like Jagger-Maroon 5 Feat. Christina Aguilera & Mac Miller [Remix]
10. Give Me Everything-Pitbull Feat. Ne-Yo, Afrojack & Nayer
11. Unorthodox-Wretch 32 Feat. Example [Moto Blanco Edit]
12. What A Feeling-Alex Gaudino Feat. Kelly Rowland
13. Day N Nite-Kid Cudi Vs Crookers
14. Mainline-Tensnake Feat. Syron
15. You Take Me Higher-Rogerseventytwo
16. Danza Kuduro (Throw Your Hands Up)-Lucenzo & Qwote
17. Earthquake-Labrinth Feat. Tinie Tempah
18. Dynamite-Taio Cruz
19. Bring It Back-Freemasons
20. Fade Into Darkness-Avicii [Vocal Edit]
CD 2:
1. Call On Me-Eric Prydz
2. Bonkers-Dizzee Rascal Feat. Armand Van Helden
3. Rattle-Bingo Players
4. The Rockafeller Skank-Fatboy Slim
5. My My My-Armand Van Helden Feat. Tara McDonald
6. Show Me Love-Steve Angello & Laidback Luke Feat. Robin S.
7. Put Your Hands Up For Detroit-Fedde Le Grand
8. Riverside-Sidney Samson
9. Your Body-Tom Novy Feat. Michael Marshall
10. Boogie 2Nite-Booty Luv
11. Satisfaction-Benny Benassi Presents The Biz
12. Perfect (Exceeder)-Mason Vs Princess Superstar
13. Feel The Vibe (Til The Morning Comes)-Axwell
14. I See Girls (Crazy)-Studio B [Tom Neville Radio Edit]
15. Say Say Say (Waiting 4 U)-Hi_Tack
16. Tell Me Why-Supermode
17. Take Over Control-Afrojack Feat. Eva Simons
18. aNYway-Armand Van Helden & A-TRAK Present Duck Sauce
19. Put 'Em High-StoneBridge Feat. Therese
20. Turn Around-Phats & Small
CD 3:
1. Levels-Avicii
2. Feel So Close-Calvin Harris
3. We Come 1-Faithless
4. 9PM (Till I Come)-ATB
5. Time To Burn-Storm
6. Encore Une Fois-SASH!
7. Sandstorm-Darude
8. Cry For You-September
9. Castles In The Sky-Ian Van Dahl
10. Now You're Gone-Basshunter Feat. DJ Mental Theos Bazzheadz
11. We've Only Just Begun-Michael Woods Feat. Ester Dean
12. Midnight City-M83 [Eric Prydz Private Remix]
13. Rapture-Nadia Ali [Avicii New Generation Radio Edit]
14. Calling (Lose My Mind)-Sebastian Ingrosso & Alesso Feat. Ryan Tedder
15. Seek Bromance-Tim Berg [Aviciis Vocal Extended Mix]
16. For An Angel-Paul van Dyk [PvD Remix 09]
17. Silence-Delerium Feat. Sarah McLachlan
18. Miracle-Cascada
19. Infinity 2008-Guru Josh Project [Klaas Vocal Edit]
20. Don't Give Up-Chicane Feat. Bryan Adams
Информация
Посетители, находящиеся в группе Гости, не могут оставлять комментарии к данной публикации.