Theo Parrish - Sketches (2013)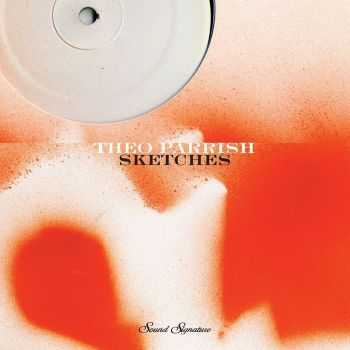 Artist
: Theo Parrish
Title Of Album
: Sketches
Year Of Release
: 2013-01-11
Label
: Sound Signature / SSCD 05
Genre
: Electronic, Detroit Techno, Deep House
Quality
: 320 Kbps
Total Time
: 74:36 min
Total Size
: 167 MB
Tracklist:
01. Theo Parrish, Niamh Mcartney, Jennifer Dale & Rio Hunuki-Hemopo - Hope 4 Tomorrow
02. Theo Parrish - Kites on Pluto
03. Theo Parrish - Traffic
04. Theo Parrish - Horizon
05. Theo Parrish - Thumpasaurus
06. Theo Parrish - Black Mist
07. Theo Parrish - Wookie Nookie
08. Theo Parrish, Dumminie Deporres - 360
09. Theo Parrish, Larry Mizell - Untitled
10. Theo Parrish, The Rotating Assembly - Flip the Funk Out
11. Theo Parrish - Feel Free to Be Who You Need to Be
Despite being a devout supporter of the vinyl format, it's good to see Theo Parrish helping out his more digitally minded fans and offering up an official release of 2010's Sketches triple-pack. Incorporating a welcome handful of additional tracks including the stomping piano riffs of "Black Mist" and the growling electro tinges of "Feel Free To Be Who You Need To Be", there's surely nowhere else you would want to look for your fix of masterful Detroit house loaded with raw soul and fearless invention. From the grainy synth bugging of "Thumpasaurus" to the serene "Hope 4 Tomorrow", there's something for everyone to get lost in here.
Информация
Посетители, находящиеся в группе Гости, не могут оставлять комментарии к данной публикации.