VA - Akbal Music Remixed Vol.2 (2013)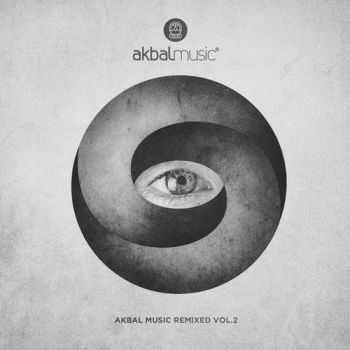 Artist:
VA
Album:
Akbal Music Remixed Vol.2
Year Of Release:
2013
Label:
Akbal Music
Genre:
Deep House, Tech House
Quality:
320 kbps
Format:
MP3
Total Time:
00:54:32
Total Size:
126 mb
Tracklist:
01. Jobe - Close Your Eyes (S.K.A.M. Remix)
02. Samuel Dan - Dirty People (Aidan Lavelle Remix)
03. Miguel Puente - Baby Gurl (Balcazar & Sordo Remix)
04. Paronator, Bog - Motions Of The Night (Jay West & Manuel Sahagun Remix)
05. Max Belobrov - Give Me Vibes (Javier Carballo Remix)
06. Jay Tripwire - Voodoo Of The Sheep (Barem´s Amado Voodoo Remix)
07. Miguel Puente, Cari Golden, Robbie Akbal - Woman You Want (Marcin Czubala Remix)
08. Agraba, Aquarius Heaven - She Make U (Puente & Rosch Remix)
Информация
Посетители, находящиеся в группе Гости, не могут оставлять комментарии к данной публикации.