Stendeck - Sonnambula (2009)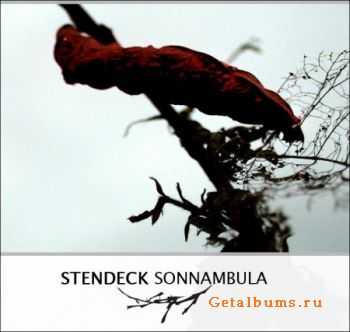 Исполнитель:
Stendeck
Альбом:
Sonnambula
Год выхода: 2009
Страна: Sweden
Жанр: IDM, Ambient, Experimental
Качество: 320 kbs
Размер: 131 mb
Треклист:
Треклист:
1. Something Special Is Going To Happen
2. Through Tiny Windows We Wonder Constellations
3. Lullabies From The Cliff By The Raging Sea
4. It Must Be Heaven
5. Admira And Bosko (Love During The Time Of War)
6. Blind Army Parade
7. Dead Dancing Triangle
8. Lunar Attraction
9. Every Time I Try To Reach You, You Just Fade Away
10. Hunters Of The Last Summer Breeze
11. Different Exotic Forms Of Lightning And Collateral Atmospheric Phenomena
12. Safari In The Blue Tails Cockatoo's Garden
13. Broken Hearts Carillon
14. Happy Little Children Playing On The Cherry Tree
15. I Fear All The Moments You Will Need Me And I Won't Be There
16. An Autumnal Afternoon In The Family's House
17. Sonnambula (Don't Worry It's Just A Dream)
Информация
Посетители, находящиеся в группе Гости, не могут оставлять комментарии к данной публикации.