Kettel - My Dogan (2006)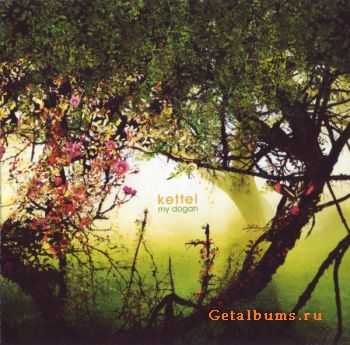 Artist
: Kettel
Title Of Album
: My Dogan
Year Of Release
: 2006-05-26
Label
: Sending Orbs / SO006
Genre
: IDM / Acid / Ambient
Format
: mp3
Quality
: CBR 320 Kbps
Total Time
: 70:11 min
Total Size
: 159 MB
Tracklist:
01 My Dogan 4:47
02 Dogan 9247 1:02
03 Mauerbrecher 6:07
04 Billiton Beruh With Cleo&Wouter 2:09
05 Little Tongues 4:16
06 Meeuwuh 1:20
07 Halt Him 5:34
08 Mannschaft 2:32
09 Follow Me! 4:57
10 Peeksje 1994 2:00
11 Sekt I Sing 7:16
12 Ok Norah 0:52
13 Sylvia 3:02
14 Afwezig 3:31
15 The Second 2006 5:06
16 Escape From Eta Th2 1:41
17 Choo Choo India 7:26
18 He's His Own Man 6:33
There hasn't been much decent in the way of electronic music for some time. The odd bit and bat here and there but nothing amazing.... I've always had a soft spot for Kettel's brand of bouncy melodic electronica. He's made a couple of my favourite electronic records of all time. Hoorah for the Dutch wunderkin and his knobs. This new album (on first listen) sounds a bit useful initially taking in ambience, squelchy acid and techno. We all thought it sounds quite a lot like Plaid at times. So there you go. A kettel is not just something which brings you warm tasty pleasure in the morning, oh no... it's also a Dutch knob twiddler who makes lush sounding melodic electronica. Very nice.... Oh it's called 'My Dogan' on the Sending Orbs label.
Информация
Посетители, находящиеся в группе Гости, не могут оставлять комментарии к данной публикации.