Nedry - In A Dim Light (2012)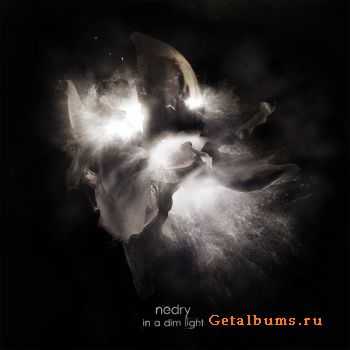 Artist
: Nedry
Title Of Album
: In A Dim Light
Year Of Release
: 2012-03-12
Label
: Monotreme Records / MONO-65 / Digital Release
Genre
: Dubstep / Electronic / IDM / Trip-Hop
Format
: mp3
Quality
: 320 Kbps
Total Time
: 47:31 min
Total Size
: 108 MB
Tracklist:
01 - I Would Rather Explode (5:04)
02 - Post Six (5:10)
03 - Violaceae (4:53)
04 - Havana Nights (5:42)
05 - Dusk Till Dawn (3:10)
06 - Float (6:52)
07 - Land Leviathan(1:53)
08 - TMA (3:08)
09 - here.now.here (5:25)
10 - Home (6:19)
Eagerly anticipated second album by hotly tipped genre-pushing trio. Nedry are a trio by way of London, Osaka and Bristol whose distillation of advanced rhythmic structures, low frequencies and raw human tones stand uniquely at a fascinating sonic crux of leftfield, club and indie juncture. British bass music clings to few modern regulations. As grey areas become inviting, zones of conflict are transformed into fertile new ground. Nedry are dictating a path that recognizes no genre, no structures, no rules. Ripping progressive dance culture out of the bedroom producers smoke stained confines and planting it resolutely on the live stage, Matt and Chris utilize MPC, laptops, guitars and synths to create a deep, thoughtful musical space. Nedry are dissolving the distance between this cutting edge and hungry audience. Splicing a band aesthetic with the heads down and thumbs up bass craft of the UK, they gift the faceless revolution of dark music an inviting visage within which we can all dwell. As comfortable on the dancefloor of London clubs like The Boiler Room or FWD>> nights as they are onstage at The Great Escape or Barcelona s Sonar electronic showcase Nedry are the hypnotic, tender and evolving exponent of the delightful mutation that we face each day in Britain s refreshingly wobbly musical culture. The album is available on CD format and also on a limited pressing of 180 gm vinyl (300 copies white and 200 copies black) which comes with a free copy pf the album CD and 12 x 24 poster. When a band is as good, as versatile and as daring as Nedry, you hope the wider world will stand up and take notice. Huw Stephens, BBC Radio1... ON TOUR UK / EU April 2012 & Summer Festivals.
Информация
Посетители, находящиеся в группе Гости, не могут оставлять комментарии к данной публикации.