Clark - Iradelphic (2012)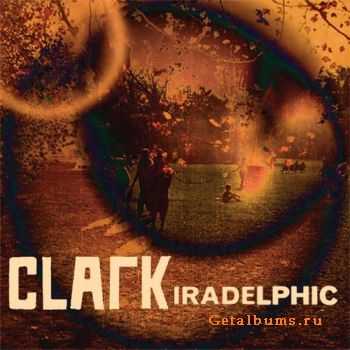 Artist
: Clark
Title Of Album
: Iradelphic
Year Of Release
: 2012-04-03
Label
: Warp Records / WARP222
Genre
: IDM / Electronic / Experimental
Format
: m4a
Quality
: AAC 256 kbps
Total Time
: 39:54 min
Total Size
: 83.7 MB
Tracklist:
01 - Henderson Wrech
02 - Com Touch
03 - Tooth Moves
04 - Skyward Bruise / Descent
05 - Open
06 - Secret
07 - Ghosted
08 - Black Stone
09 - The Pining pt. 1
10 - The Pining pt. 2
11 - The Pining pt. 3
12 - Broken Kite Footage
Chris Clark has been on a journey. The adventure started three years ago after the release of previous album Totems Flare. He recorded Iradelphic in Australia, Berlin, Wales, Brussels, Cornwall, Norway and London using a diverse range of tools - from the vintage to the cutting edge modern. For the tracks ''Open'' and ''Secret'' he even enlisted the vocal talents of Massive Attack's Martina Topley Bird. A producer known for his dark, heavy techno derived sounds on the Warp roster, Iradelphic sees a transcendence to Clark's most accessible album to date. Clark stood up from the drum machine, computer and keyboard to learn piano and guitar, which highlights many of the tracks including the epic three-part suite ''The Pining.'' Iradelphic promises to fulfill Clark followers and capture the ears of a brand new audience.
Информация
Посетители, находящиеся в группе Гости, не могут оставлять комментарии к данной публикации.